Details
Graduation Year: 2005
Majors:
Current Employer: Old National Bank
Job Title: Investment Officer II, AVP
Contact Methods Available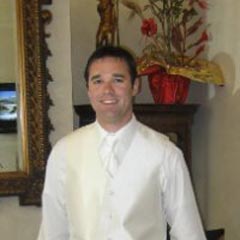 Post-Graduate Education
Southeast Missouri State, Master in Business Administration
UE Experiences
The education I received from UE was outstanding. I was very prepared for the master's program I entered following undergraduate school. Also, I was fortunate to participate in a semester-long, full-time internship with BKD that was set up through the Center for Career Development. This internship helped me discover more of what I was looking for in a career. The education I received outside the classroom was also second to none. Whether through Admission Ambassadors, Orientation Leaders, Greek life, or clubs, there were endless opportunities to gain leadership experience. I count myself lucky to have had a great education at UE.
Study Abroad Experiences
I was fortunate enough to spend the 2003 summer term in Harlaxton. It was a great opportunity to learn a lot about myself and to become much more independent. During my graduate studies, I was able to take a two-week course in Italy and Greece. The choice to take this study abroad opportunity was a decision based off of my Harlaxton experience.
Office Phone:
812-488-1083
Office Email:
career@evansville.edu
Office Location:
Room 234, Ridgway University Center