ACE Pathway and ACE Certificate
Sign up for the ACE Pathway today to ensure you are successfully prepared with the most effective tools to help you launch in today's competitive and aggressive marketplace upon graduation.
The ACE Pathway (Advanced Career Education) program offers the opportunity to gain the skills needed to easily communicate your professionalism, accomplishments, and career focus to potential employers or graduate schools.
By participating in the ACE Pathway, you will evaluate your career goals, polish your professional image, and create the building blocks of a lifelong professional network.
Here is some of what is covered:
Personality and career assessment
Resume, cover letter, and interviewing skills
Networking and professional image development
You may sign up for the ACE Pathway at any time; however, it is ideal to begin this program in your freshman or sophomore year to ensure you have the necessary preparations completed prior to entering an internship or other experiential learning.
This 0-credit course will remain open until every element is complete or until graduation. If you complete all items, you will be awarded the ACE Certificate including a professional UE Portfolio!
To sign up, please email: career@evansville.edu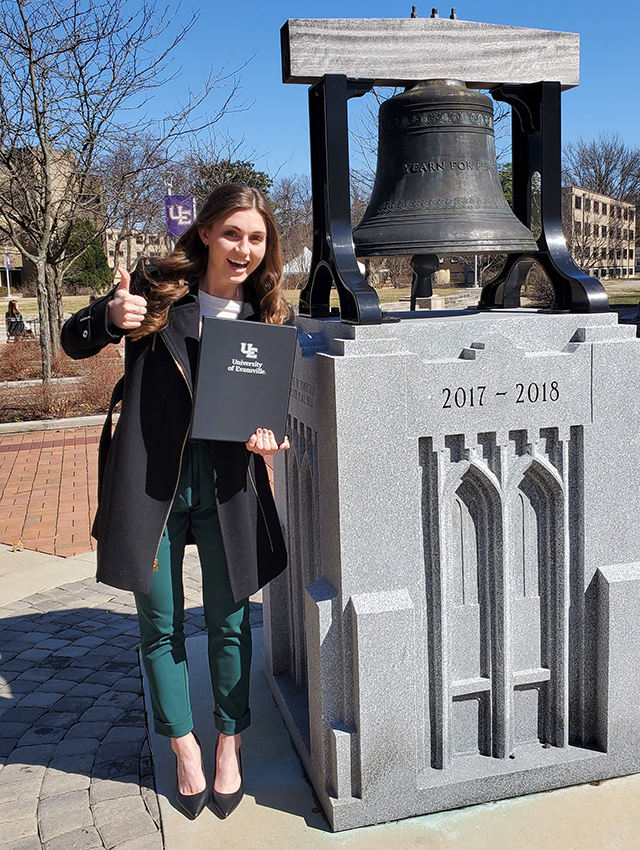 Once registered, you will have access to the preparation materials for the career elements, including rubrics, templates, video tutorials, and more.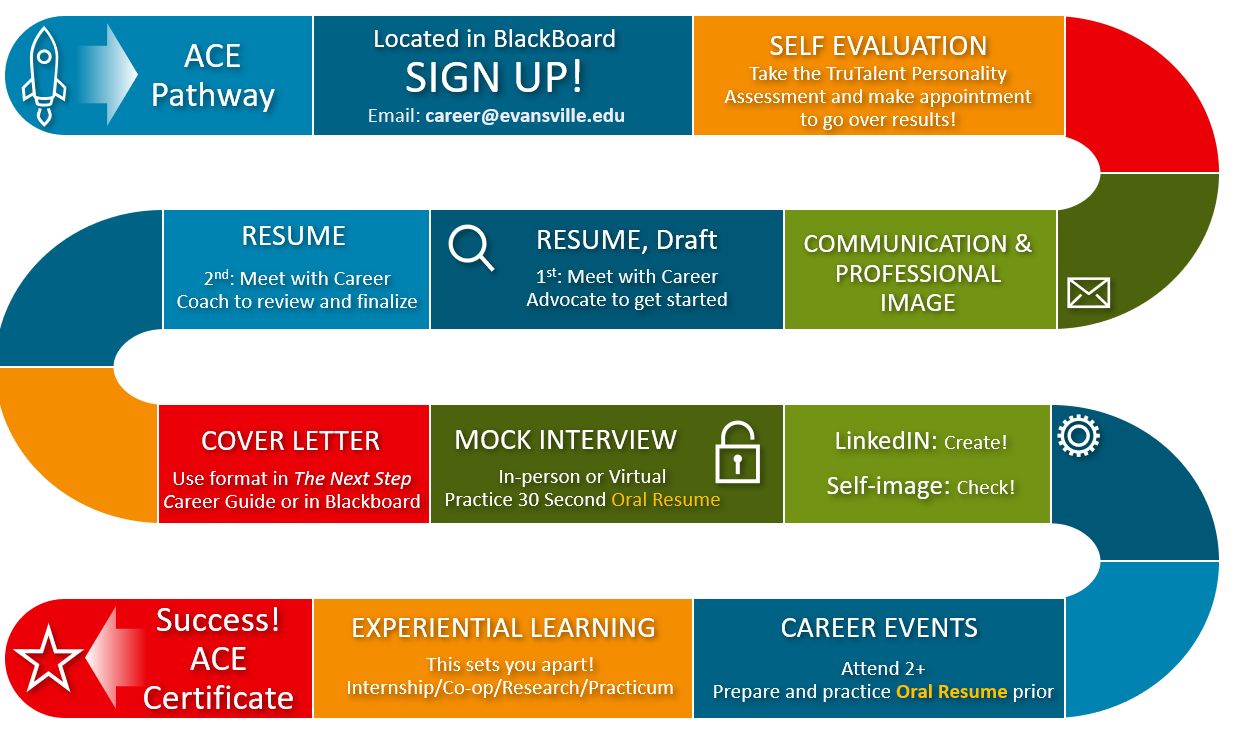 The University of Evansville's professional development certificate is another decidedly tangible step in delivering exceptional value to UE students. Make the important decision to take charge of your professional image and begin your ACE Pathway today.
Office Phone
812-488-1083

Office Email
career@evansville.edu

Office Location
Room 234, Ridgway University Center