Dr. Cris Hochwender
Professor/Biology

Koch Center for Engineering and Science, Room 218
812-488-2005
ch81@evansville.edu

Cris Hochwender teaches several courses connected to environmental studies, including an environmental perspectives course, the Science of Environmental Pollutants, and a research-based ecology course. He also teaches two summer courses in field botany. These courses are hands-on with an intentional focus on outdoor experiences. Like the rest of the faculty members who teach in the environmental studies program, Professor Hochwender recognizes that the experience students gain from lab projects and through field trips provide them with exciting challenges that add other dimensions to their education. In addition to the courses he teaches, Professor Hochwender conducts ecological research in Indiana. Recently, several undergraduate students spent the summer at the Vectren Conservation Park (UE's environmental research site) examining the role of the native community on invasion by nonnative plant species. Students contribute to every aspect of these type of investigations. Their scientific experience includes reading literature, developing research protocols, and collecting and analyzing data. Research experiences typically culminate in developing presentations for regional and national conferences.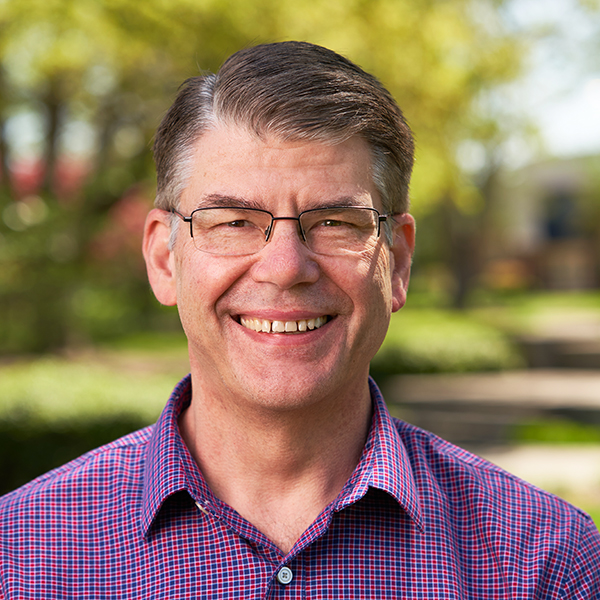 Dr. Arlen Kaufman
Professor/Chemistry

Koch Center for Engineering and Science, Room 325
812-488-2097
ak2@evansville.edu

As the director of the environmental studies program, Arlen Kaufman teaches courses related to the area of chemical analysis. Students in his classes get hands-on training with state-of-the-art analytical instrumentation. Professor Kaufman explained that 'students not only need to learn how to perform the analyses used in the environmental field, but they also need to understand how a particular analysis works on a fundamental level. This knowledge gives our students a competitive advantage over those in the field who are simple 'button pushers.' Our graduates leave UE with the understanding and ability to be able to choose the best analysis for the task at hand.' Professor Kaufman's research focuses on developing and using analytical technologies to determine the existence and extent of chemical pollutants in the environment. Two of his current research projects involve using cold vapor atomic absorption to determine the amount of mercury in the Ohio River and using inductively coupled plasma (optical emission spectrometry) to determine the amount of lead in a neighborhood surrounding a local Superfund site.
Office Phone
812-488-2097

Office Email
ak2@evansville.edu

Office Location
Room 325, Koch Center for Engineering and Science