Introduction
Within the world of environmental science, there are many challenging problems. At UE, the Environmental Studies program provides an interdisciplinary approach that equips students with a foundation spanning the natural and social sciences. Each course within the program will inspire students and prepare them for future careers in environmental science.
In the Environmental Studies program, students will complete two years of foundational courses before entering one of two tracks that result in a bachelor's degree: Environmental Science and Environmental Administration. Curriculum is tailored to each student as they discover their passion and career interests. Students may also choose to minor in Environmental Studies.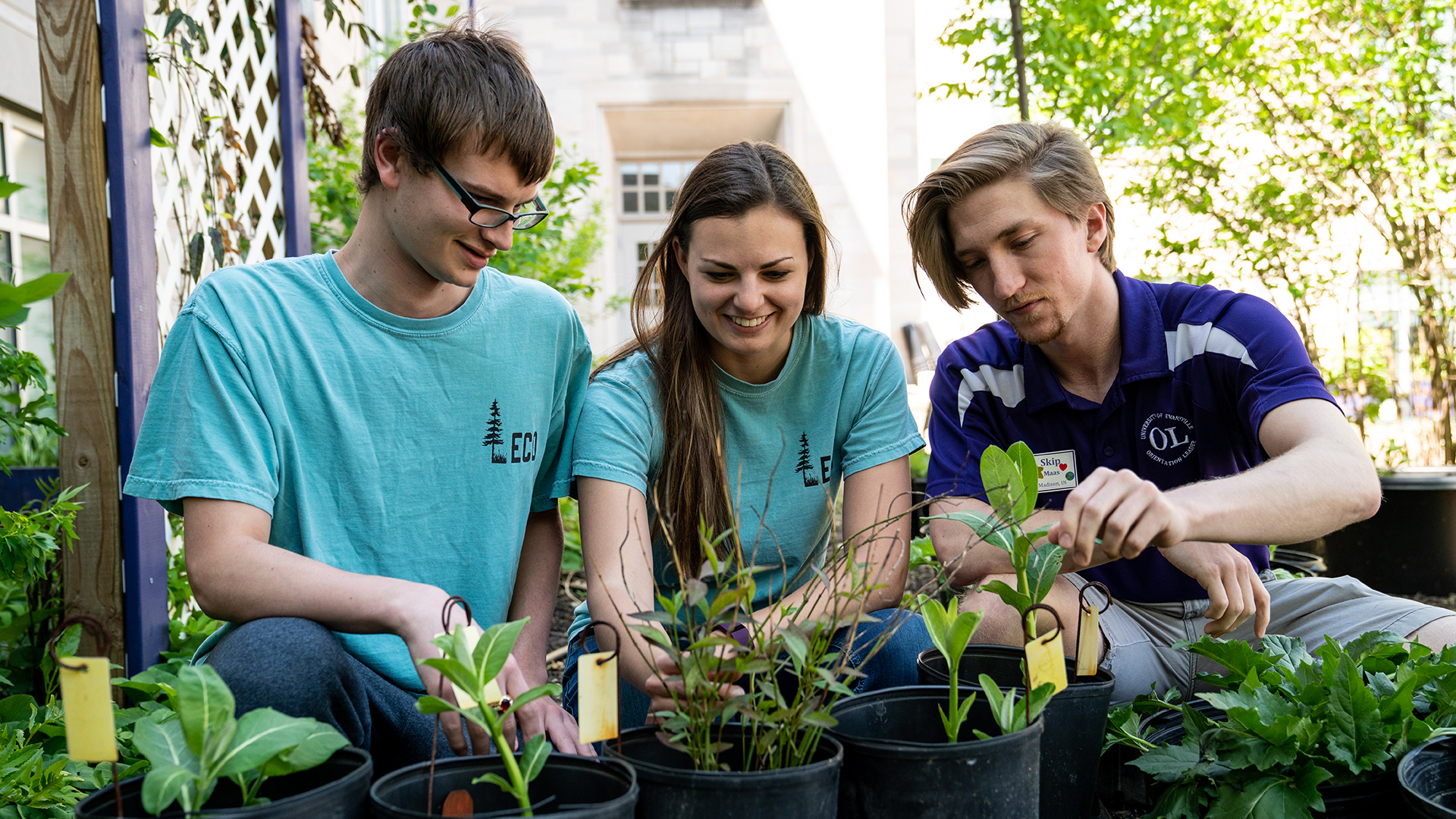 Throughout the program, students will experience a close-knit community with faculty who care about them. Upper-classman students invest in first and second-year students and form mentorships to guide them toward success.
Students will participate in experiential learning that prepares them for careers dealing with environmental problems. The program is also rich with undergraduate research, internships, and field courses. Opportunities are available in the native plant garden, faculty research labs, Costa Rica, and more.
Environmental careers are predicted to grow due to the intensity and complexity of environmental problems. Students will be prepared for a multitude of careers in a variety of fields, or they can continue on to graduate school. Careers of former UE students include:
Conservationist
Environmental chemist
Environmental scientist
Environmental lawyer
Research associate
Water quality surveyor
Office Phone
812-488-2097

Office Email
ak2@evansville.edu

Office Location
Room 325, Koch Center for Engineering and Science