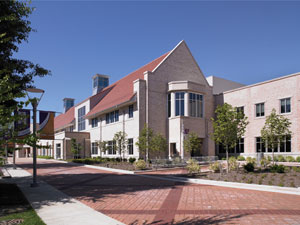 Posted: February 12, 2016
The University of Evansville, in partnership with schools in Vanderburgh and Warrick Counties and the Catholic Diocese of Evansville, will host a press conference on Tuesday, February 16. The press conference will begin at 11:00 a.m. in the Vectren Board Room on the second floor of the Schroeder School of Business Building. It will be open to the public, but space is limited. The event will launch High School Changemaker Challenge, a competition for students from participating Vanderburgh and Warrick County high schools.
Provided below are links to common news and event related information. Contact the Office of University Relations if you need information regarding events, marketing of the University, special promotions, media relations, space reservations for non-academic events, or special societies at the University of Evansville.
Internal offices and departments looking for publicity materials and information can visit the University Relations area on AceLink.