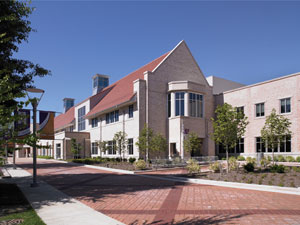 Posted: August 26, 2015
The first lecture of this year's University of Evansville Andiron Lecture Series is set for September 2. UE professor of biology Cris Hochwender will be speaking on "Sustaining Wildlife: Enhancing Native Plant Diversity at Vectren Conservation Park, in the Native Plant Garden in Koch Courtyard, and in Your Backyard." All the lectures in the series are at 4 p.m. in Room 252 in Eykamp Hall in Ridgway University Center, with a social hour at 3:45 p.m. They are free and open to the public.
Provided below are links to common news and event related information. Contact the Office of University Relations if you need information regarding events, marketing of the University, special promotions, media relations, space reservations for non-academic events, or special societies at the University of Evansville.
Internal offices and departments looking for publicity materials and information can visit the University Relations area on AceLink.