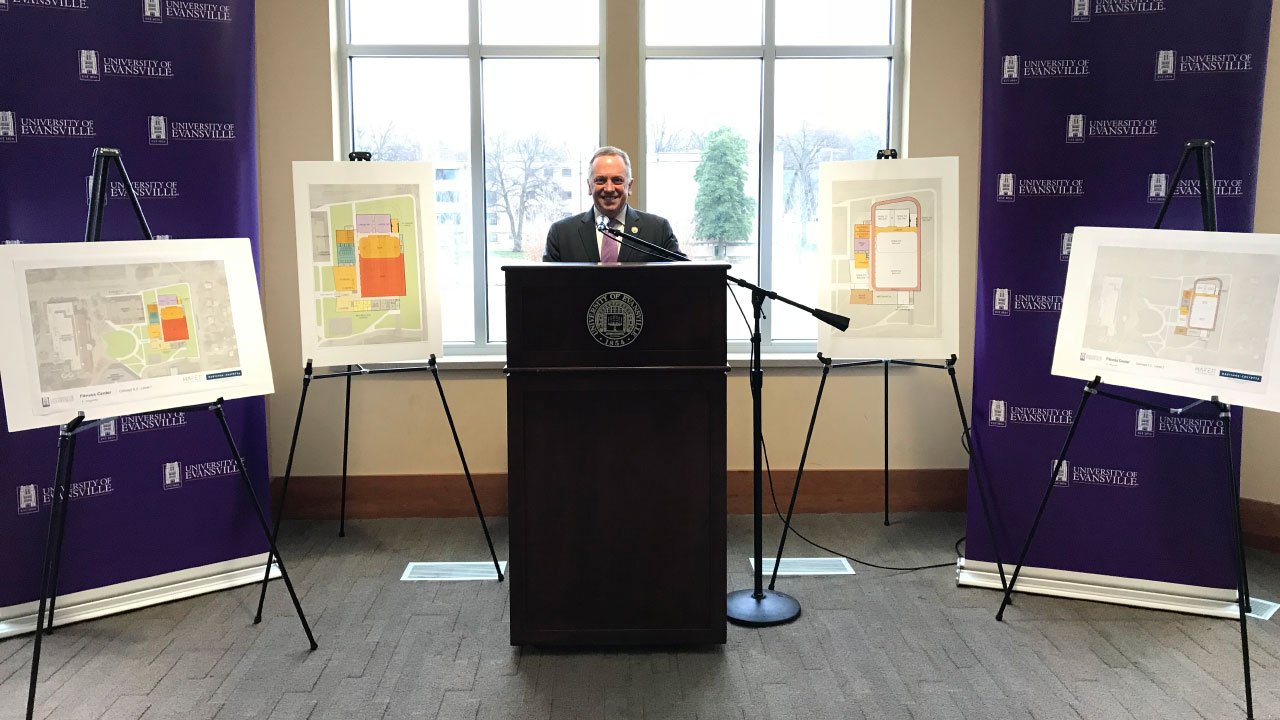 Posted: January 18, 2019
The University of Evansville announced plans today for a new on-campus wellness and recreation center. The facility will be located on the corner of Weinbach Avenue and Walnut Street and will incorporate spaces for academic programming and community services in addition to traditional fitness center amenities.
Provided below are links to common news and event related information. Contact the Office of University Relations if you need information regarding events, marketing of the University, special promotions, media relations, space reservations for non-academic events, or special societies at the University of Evansville.
A listing of all prior news releases in chronological order.
A list of social media destinations employed by all the departments at UE
A listing of upcoming campus events.
A list of University Relations staff.
Internal offices and departments looking for publicity materials and information can visit the University Relations area on AceLink.