UE's Peters-Margedant House Featured by USA Today
Posted: Friday, June 23, 2017
The Peters-Margedant House, located on the University of Evansville campus, was featured on USA Today's list of the 25 must-see buildings in Indiana.
The unique and historical structure was designed and built in 1934 by William Wesley "Wes" Peters, Frank Lloyd Wright's primary assistant. The house originally sat at 1506 East Indiana Street in Evansville, Indiana, before it was moved to the UE campus on August 22, 2016.
The Peters-Margedant house just 552 square feet and displays many of the principles of Usonian style, Wright's architectural effort at creating affordable, efficiently designed homes for working families and the common man. The Peters-Margedant House showcases many specific Usonian characteristics and remains one of the style's first examples, marrying affordability, accessibility, function, and efficiency of space - all qualities highly valued in the current Small House Movement.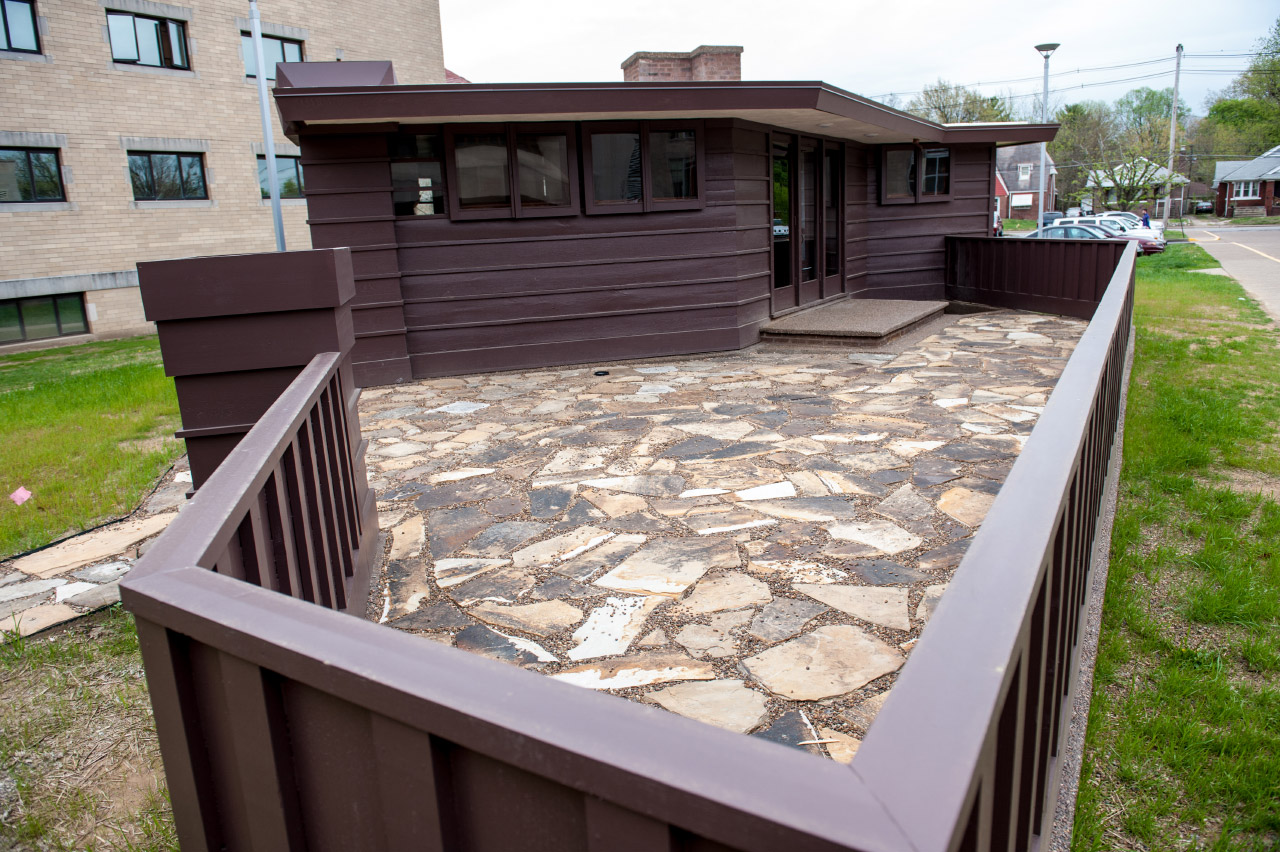 A grant from Indiana Landmarks saved the Peters-Margedant house from demolition. Additional funds from the Vanderburgh County Community Foundation and the Friends of the Peters-Margedant House group made it possible to move the house to UE's campus, where it will serve as a learning facility for both students and the community.
The house was formally dedicated on April 20, 2017.
View the full list of the 25 must-see buildings in Indiana on USA Today's website.