High School Changemaker Challenge Winners Announced
Posted: Thursday, November 9, 2017
The winners for the third-annual High School Changemaker Challenge were announced at an awards ceremony Wednesday afternoon.
Thirteen teams began the competition and only six went on to the championship round. After a long deliberation, the following teams were announced the winners:
4th Place, $1,000: Mater Dei High School Evansville
3rd Place, $2,500: Benjamin Bosse High School
2nd Place, $5,000: Evansville Central High School
In a last-minute turn of events, two teams tied for first place. Members of the Boonville High School and Castle High School teams won a full-tuition scholarship to the University of Evansville. Scholarships are awarded to each individual team member and are renewable annually.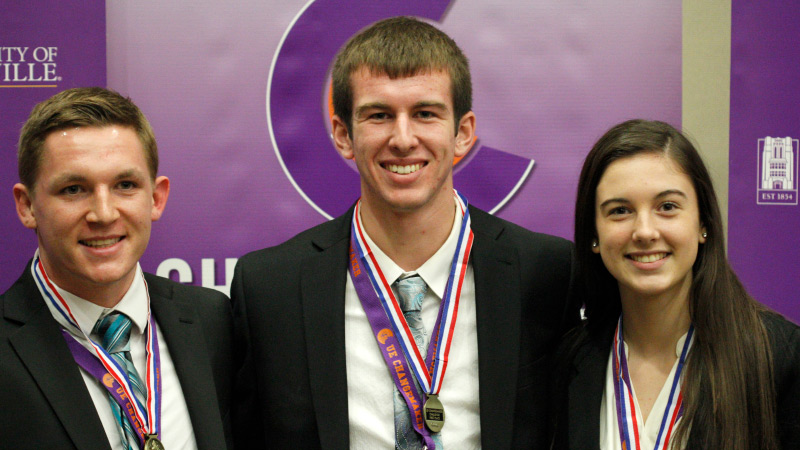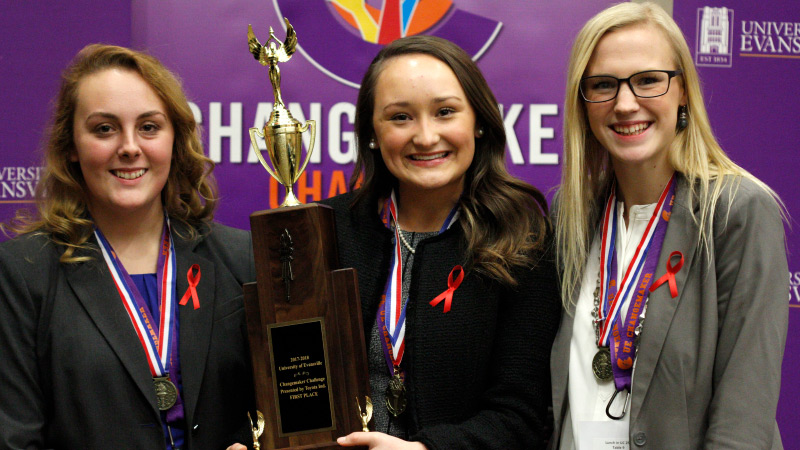 UE's High School Changemaker Challenge is designed to motivate young people to take a leading role in identifying and solving challenges in the world around them through innovation and creativity. High school students are invited to pitch their ideas to a panel of community leaders and compete for scholarships to UE where they can come to get the support needed to make their ideas become a reality.