President Kazee Honored in Washington D.C.
Posted: Wednesday, February 7, 2018
In honor of his upcoming departure from the University, UE President Thomas Kazee was recognized in Washington D.C. yesterday with a special ceremony and reception. He received an official flag that flew over the U.S. Capitol building and was honored at a reception with many special guests.
The flag was flown over the Capitol by Senator Donnelly for President Kazee "in honor of his dedication to higher education and upon his retirement serving the University of Evansville with distinction."
UE Board of Trustees member Anita Horn Rizek '89 orchestrated the surprise presentation.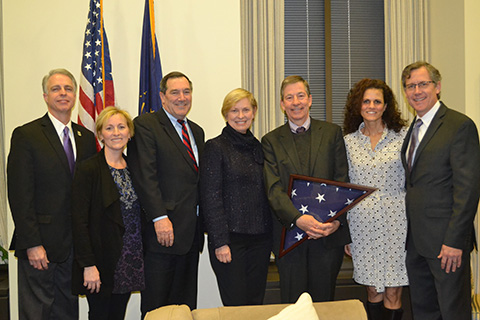 Wesley Milner, Anita Horn Rizek '89, Senator Donnelly, Sharon Kazee, President Kazee, Traci Nicol, Bryan Nicol '87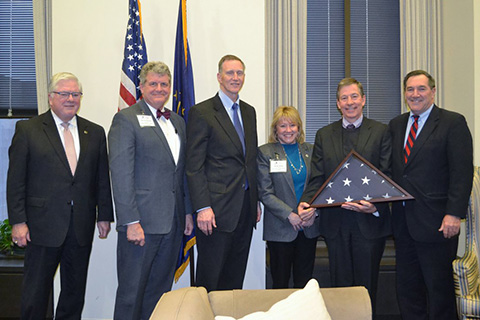 President Kazee, Senator Donnelly, Independent Colleges of Indiana President David Wantz, and other University Presidents from Indiana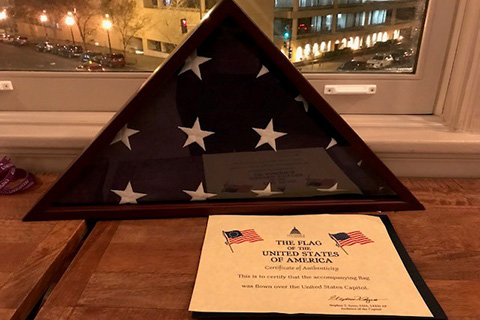 Official flag of the United States of America was flown over the U.S. Capitol Building in honor of President Kazee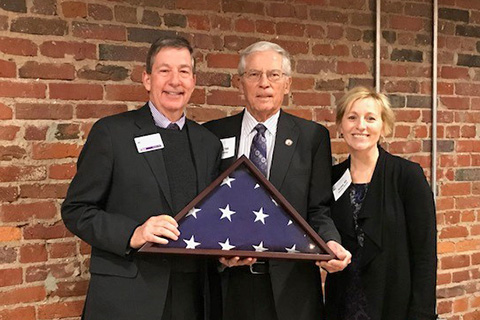 President Kazee, General John Conaway '56, Anita Horn Rizek '89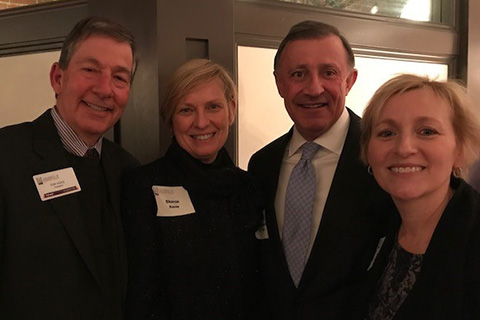 President Kazee, Sharon Kazee, Chris Rizek, Anita Horn Rizek '89