Director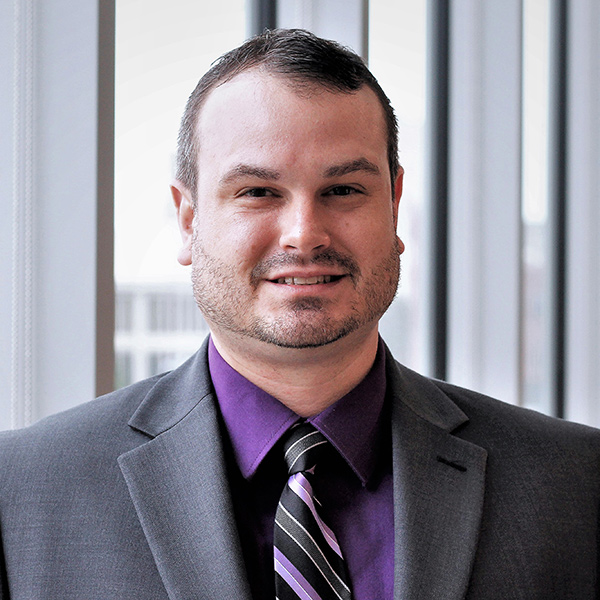 Dr. Kyle Matsel, PT, DPT, PhD, SCS, CSCS
Associate Professor of Physical Therapy
ProRehab and University of Evansville Sports Residency Program Director
Director of the Eykamp Center for Teaching Excellence

Stone Family Center for Health Sciences, Room 3009
812-488-5105
km218@evansville.edu

Dr. Matsel is faculty at the University of Evansville where he teaches in the musculoskeletal content areas of the Doctor of Physical Therapy curriculum. He received his Doctor of Physical Therapy degree from the University of Evansville in 2011 and his PhD in rehabilitation sciences from the University of Kentucky in 2021. His research interests are in the identification of musculoskeletal injury risk factors and the implementation of arm care exercise programs for baseball players. He is the Director of the ProRehab & University of Evansville Sports Physical Therapy residency program. He is a board-certified clinical specialist in sports through the American Board of Physical Therapy Specialties and a certified strength and conditioning specialist. Dr. Matsel is engaged in patient care at ProRehab specializing in sports and orthopedic rehabilitation. Additionally, Dr. Matsel presents nationally on topics related to comprehensive, systematic movement-based assessment and testing and is a consultant with a number of collegiate and professional sports teams regarding injury prevention strategies.
Co-Director
Dr. Diana Rodríguez Quevedo
(she/her/hers)
Associate Professor of Spanish
Co-Director of the Eykamp Center for Teaching Excellence

Schroeder School of Business Building, Room 58
812-488-2457
dr130@evansville.edu

Diana Rodríguez Quevedo received her PhD in Spanish – Latin American Literature from the University of Toronto. Prior to coming to the University of Evansville, she taught at the University of Toronto and was a Visiting Assistant Professor at Virginia Polytechnic Institute and State University for one year. She has taught a wide variety of courses that include elementary to advanced Spanish, Latin American culture and civilization, Spanish conversation, business Spanish, and Latin America literature. Her research focuses on non-canonical texts of Latin America, such as testimonio narratives and songs. Her dissertation examined texts dealing with the phenomenon of forced internal displacement in the 20th and 21st centuries in Colombia.