Details
Graduation Year: 2009
Majors:
Current Employer: Mel's Lone Star Lanes
Job Title: Events & Marketing Director
Contact Methods Available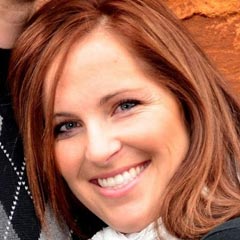 UE Experiences
I majored in sport studies with minors in Spanish and communication and played on the UE Women's Soccer team. The diversity of classes, a variety of experiences, and working as part of a team developed me for the work field. My major allows me to do a variety of things; however, I've always been involved working with some type of sports background. UE gave me the opportunity to study abroad, present to the UE Board of Trustees, develop my networking skills, and learn a variety of other topics outside of my major. I thoroughly enjoyed my experience as a Purple Ace.
Study Abroad Experiences
I studied abroad in Granada, Spain during the Spring 2007 semester. I lived there for five months with a senora (Spanish mother) and all of my classes were taught in Spanish. This allowed for me to complete my general education classes and most of my Spanish minor by sophomore year. The greatest part of studying abroad is the opportunity to travel. While living in Spain, I went to Portugal, Greece and the Greek islands, Italy, London, Paris, and all over Spain: Barcelona, Sevilla, Madrid, Valencia and Cordoba. It was an incredible time for individual growth, life skills, and to see the world all while studying.
Office Phone:
812-488-1083
Office Email:
career@evansville.edu
Office Location:
Room 234, Ridgway University Center