Details
Graduation Year: 1992
Majors:
Current Employer: Self-Employed
Job Title: Life Coach & College Instructor
Contact Methods Available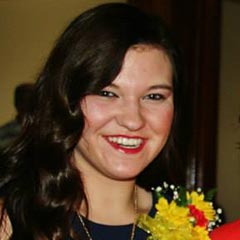 Post-Graduate Education
Western Kentucky University--MAE-Secondary Education Guidance; Murray State University--studied
creative nonfiction writing; Martha Beck, Incorporated--Life Coach training
UE Experiences
Crescent reporter and section editor--this gave me lots of writing and leadership experience. In addition, because I was coordinating a campus-wide event to send care packages to soldiers serving in Dessert Storm, I was interviewed by Newsweek Magazine and featured as a part of a story they were doing on the war. Phi Mu Fraternity--I gained leadership and self-development experience as well as a network that serves me even more today than in college. Mortar Board President--I attended the national conference and was selected to be a student adviser for the national organization for a year. This gave me leadership and public speaking experience. Band and orchestra (including one musical orchestra): gave me lasting friendships and enriched my experience by giving me a family on campus, broadened my cultural experience Neu Chapel Choir: gave me an avenue to sing and nurture my spirituality with a challenging repertoire as well as spiritual ties while I was on campus Greek Public Relations Committee--gave me knowledge about public relations and the effect of perception on reality After 20+ years of teaching secondary and post-secondary English, I have found my calling as a Life Coach. While I still teach college, I am starting my own business as a life coach. The life and educational experiences all helped to shape my ability to help people and I know that I have touched hundreds of people throughout my teaching. Being in a smaller, nurturing environment for college helped me to grow. In addition, the connections and leadership experiences I was able to have at and through UE have given me the network I am using to start my business and grow as a professional. I have spoken at National Conferences, many state conferences, and to many diverse audiences since I graduated from UE. None of that ever seemed impossible, and I attribute that confidence to the vast leadership experience I gained while at UE.
Study Abroad Experiences
Harlaxton--Spring semester of 1991 during the Dessert Shield and Dessert Storm conflict--I did a teaching placement while I was there which gave me a view into another country's educational system; studying abroad gave me cultural and social experiences that I could never have gained without going abroad. While there, I served as the student representative to the faculty cabinet which gave me leadership experience and strengthened my knowledge of organizational systems. I also worked for the travel coordinator which helped me to see how booking and arranging travel works. Being abroad while our country was involved in a multi-country war with most countries disapproving of America's leadership opened my eyes to how other countries truly view America and Americans. I also felt true personal danger and threat because of terrorist activity against Americans in foreign countries at the time. My brother was involved in the Navy fighting, so I was also away from my family while my brother was at war. That was very difficult, but helped me to gain strength and faith that I wouldn't have otherwise.
Office Phone:
812-488-1083
Office Email:
career@evansville.edu
Office Location:
Room 234, Ridgway University Center