Disability Services for Prospective Students
The Office of Disability Services recommends that all prospective students schedule to meet with one of the Disability Services staff members when visiting campus. The Office of Admissions can arrange a convenient time to meet.
Below is a selection of topics that may be of interest to prospective students with disabilities who are considering attending the University of Evansville. Questions may be directed to the Office of Disability Services at 812-488-2663.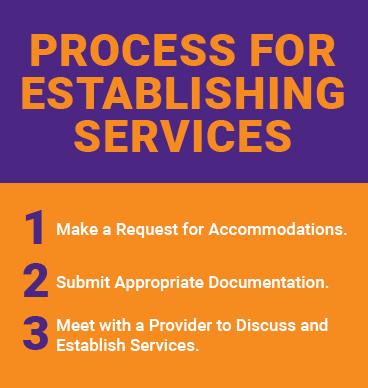 Process for Establishing Services: 1. Make a Request for Accommodations. 2. Submit Appropriate Documentation. 3. Meet with a Provider to Discuss and Establish Services.