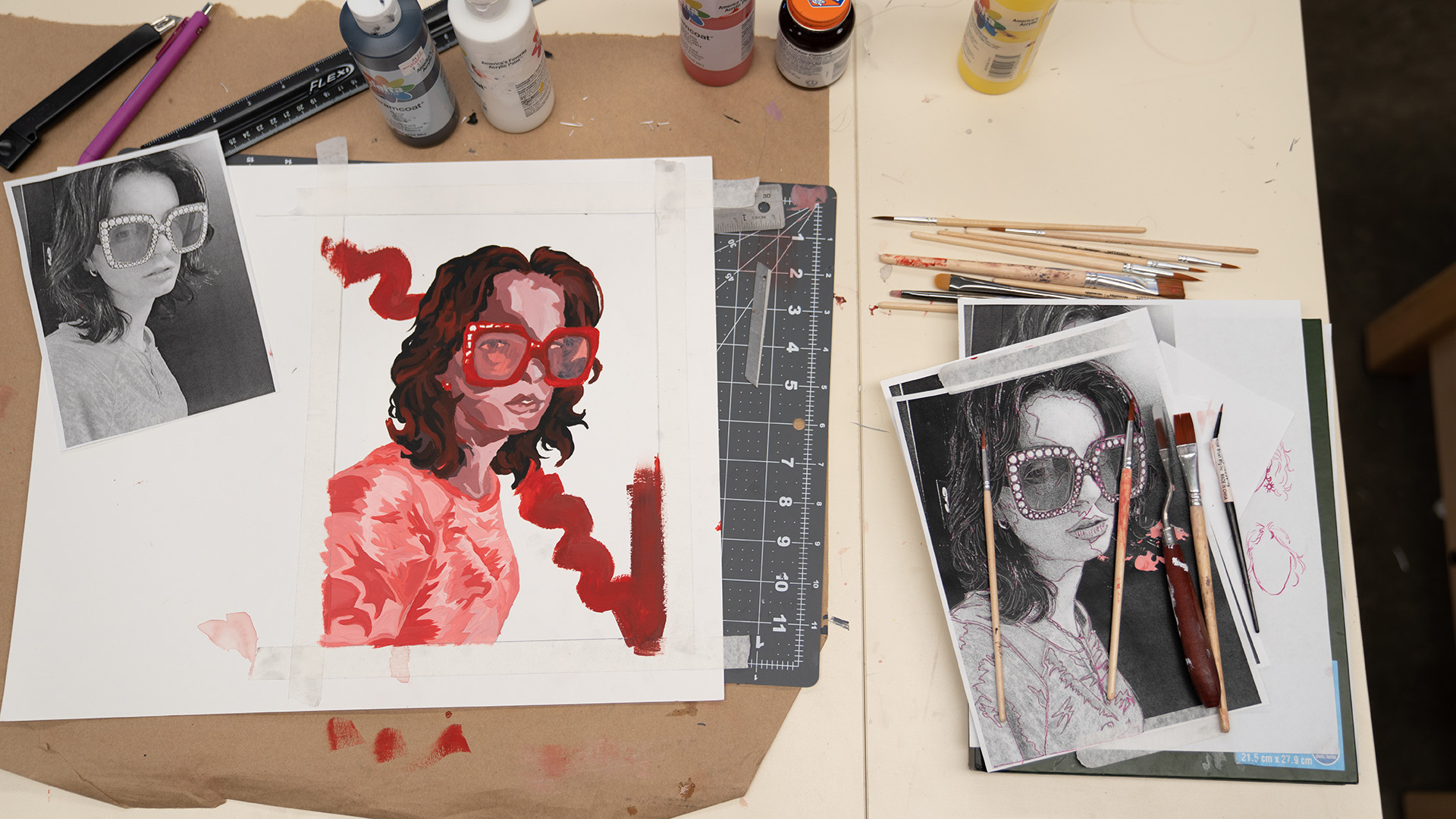 Bachelor of Fine Arts in Studio Art
A major in Studio Art prepares students for professional careers as artists, designers, and more. It includes 60+ Art semester hours and the option to focus in one of three areas: sculpture, painting, or ceramics.
The Bachelor of Fine Arts prepares students for graduate study and to enter the professional field as artists, teachers, designers or other art-related professions. Students complete a minimum of 60 semester hours in art, including the studio core curriculum and basic art history courses.
Office Phone
812-488-2043

Office Email
art@evansville.edu

Office Location
Room 212, Krannert Hall of Art and Music