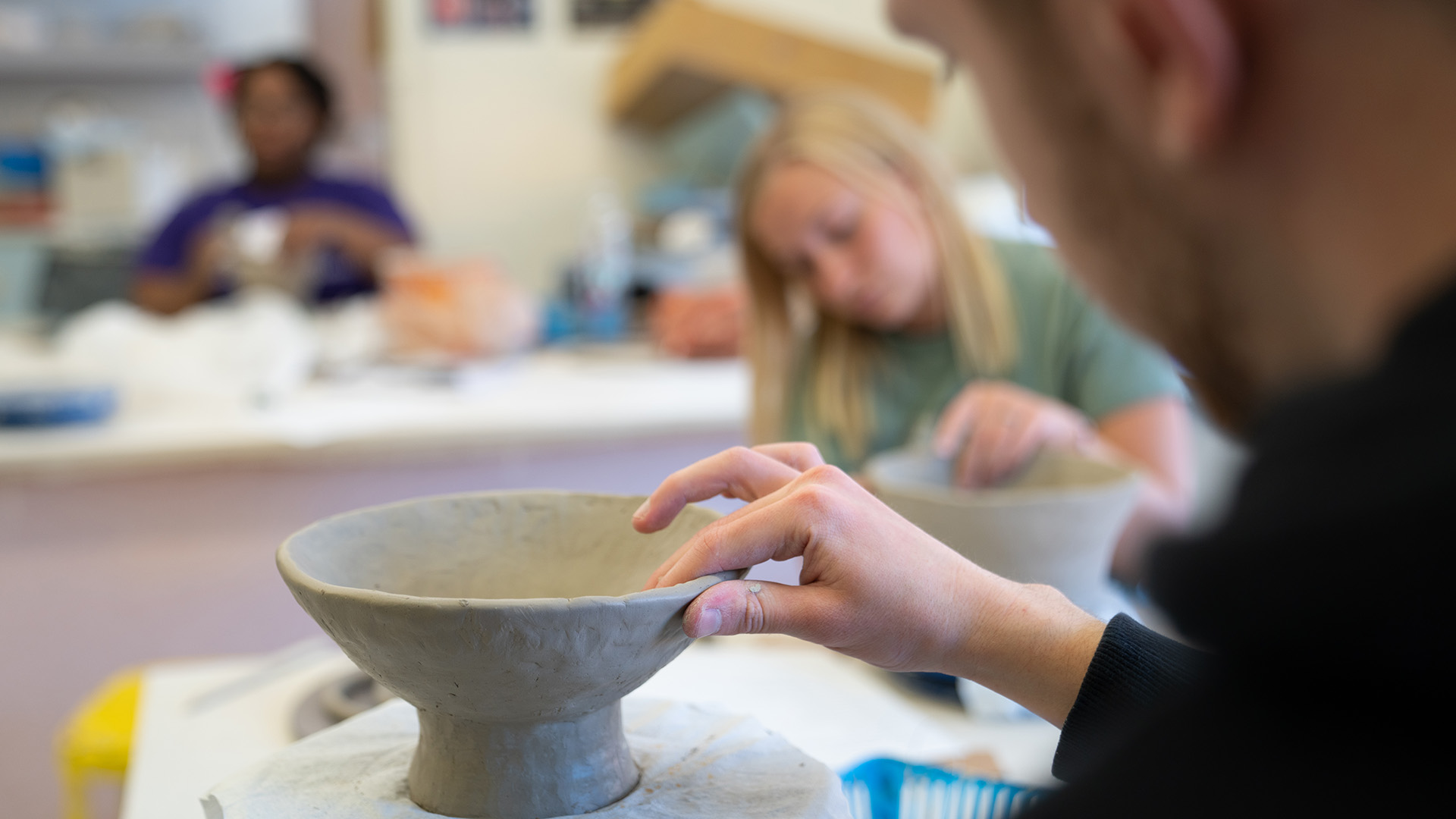 Bachelor of Science in Art Therapy
The Bachelor of Science in Art Therapy is a dynamic blend of art and psychology that's all about using creative expression to explore, elevate, and uplift the well-being of individuals across all ages. Students have the added benefit of working with a faculty member who also serves as a licensed art therapist.
The Bachelor of Science in art therapy is for students interested in pursuing a career in art and psychology that uses the creative process of art-making to investigate, improve, and enhance the physical, mental and emotional well-being of individuals of all ages. Students in this degree program complete the studio core curriculum, two art history courses, and 11 hours of art therapy courses. Students also complete 21 hours of psychology courses chosen to give them the best background for gaining entrance into an American Art Therapy Association (AATA) accredited graduate program. Entry into the profession as a Registered Art Therapist (ATR) is at the master's level. Additionally, a licensed art therapist is on faculty to work with art therapy students.
Office Phone
812-488-2043

Office Email
art@evansville.edu

Office Location
Room 212, Krannert Hall of Art and Music