Housing
Participants stay on the University of Evansville campus in Evansville, Indiana. The modern, air-conditioned residence halls all have kitchen facilities which enable participants to enjoy snacks, hot or cold. Meals are served in the residence hall and/or in the campus cafeteria located in the Ridgway University Center. Other campus facilities (gym, pool, and intramural fields) may be used for some group activities.
---
Staff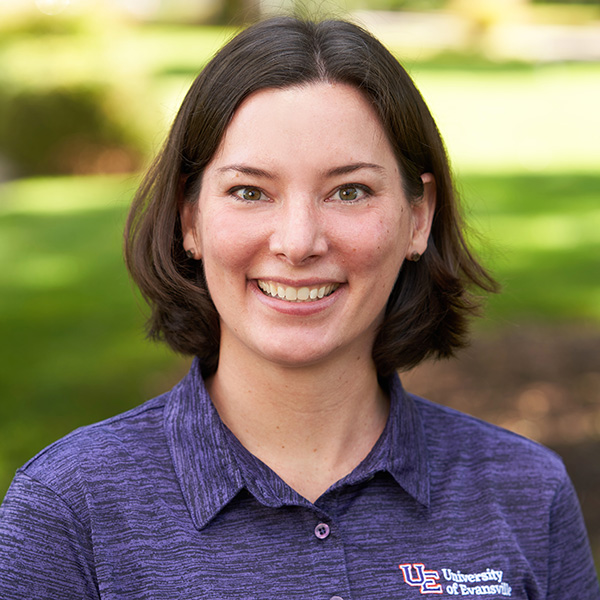 Girls Camp Director: Dr. Jessie Lofton
Dr. Jessie Lofton began her involvement with the UE Engineering OPTIONS Program in 2006 as a counselor, and has been involved nearly every year since. In 2016, Dr. Lofton assumed her role as Camp Director for the Middle School and High School Girls' camps. She is an Assistant Professor of Mechanical Engineering at UE and an academic advisor for the University of Evansville Society of Women Engineers (SWE). She is also a member of Tri-State Women in Science, Technology, Engineering, & Math (twiSTEM). Dr. Lofton is excited to encourage young women to pursue interests in STEM and looks forward to planning the hands-on learning experiences for each year's camps.
Counselors: Student Counselors
Student Counselors add fun and engineering know-how to our programs. Our counselors are current and past engineering students at the University of Evansville.