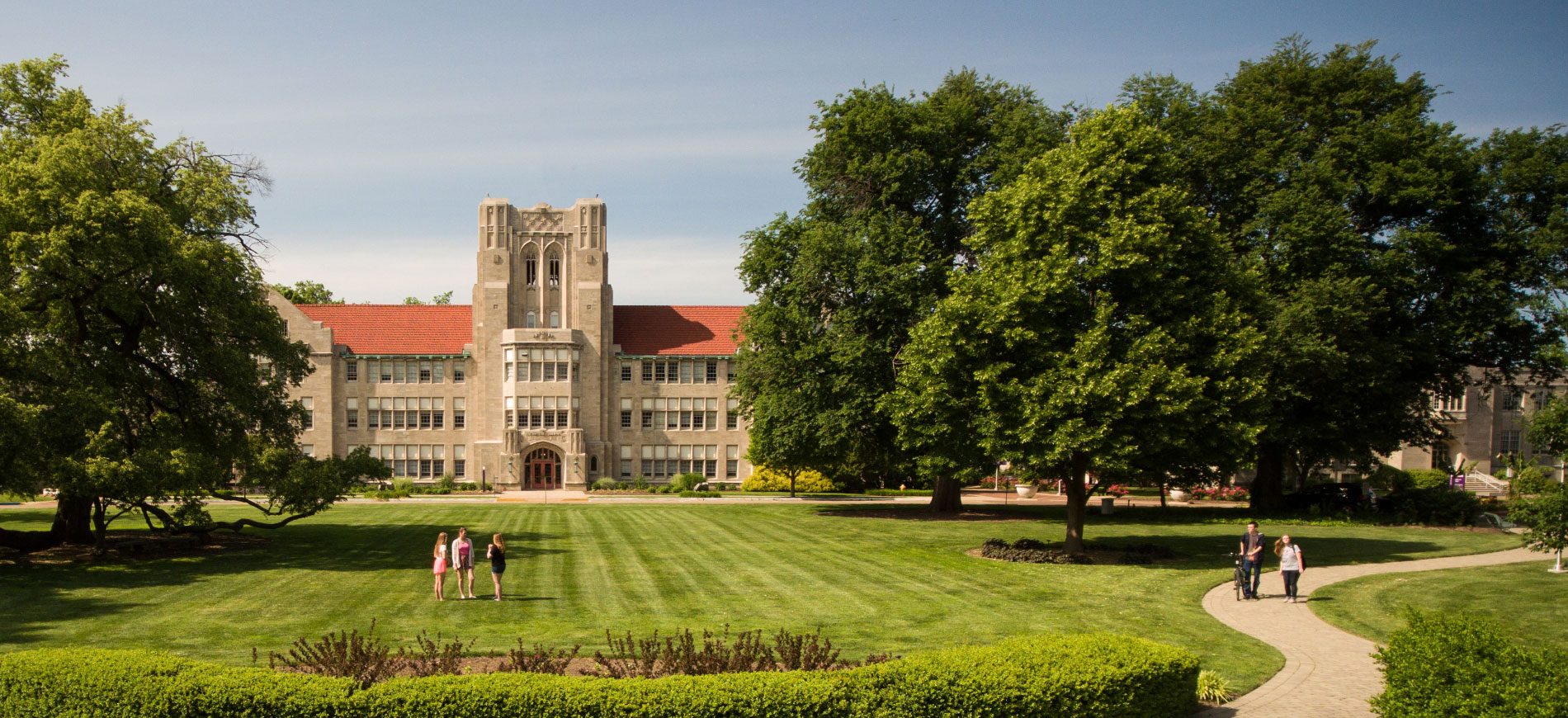 At the University of Evansville, we invite high school and community college groups to visit and explore our campus. Visits are offered Monday-Friday from 9:00 a.m. - 2:00 p.m., depending on our availability. Please contact us at least two weeks prior to the date of your requested visit.
Groups that arrive 15 or more minutes late are not guaranteed to receive both a tour and an admission session. Our tours are given by our Admission Ambassadors (UE students) who volunteer around their class schedules.
Request a Group Visit
Please complete the visit form to give us as much information as you can so we may begin planning your visit. You will receive a confirmation email within three business days of your request.
High school and community college groups will automatically receive a guided campus tour by a current UE student (50 minutes) and an admission session given by one of our UE admission counselors (30 minutes). We can add a Career Development Session (50 minutes) or Academic Advising Session (30 minutes) that will add additional time on campus. Please let us know if there are other appointments or sessions you would like to add to your schedule and how long you anticipate being on campus.
Visit Requirements
Chaperone Requirements
We do require that you bring one adult chaperone per every 10 students in your group for adequate supervision and that the chaperones accompany the students at all times.

Cancellation Notice
If you are needing to cancel your visit to our campus, please give us at least three days notice. Please contact us at admission@evansville.edu or call 812-488-2468 with any changes or cancellations.

Timely Arrival
Being on campus a little prior to your arrival time will ensure that your full schedule will be completed. If you arrive late, we may have to modify your schedule accordingly. Please remember that Evansville is on Central Time.

Parking Information
In your confirmation email you will be given specific parking instructions according to your vehicle size. Please note, we do not have large bus parking on our campus. The bus driver will be asked to park a couple of miles away and wait for your group to finish before returning to campus. Please make sure that your driver is not one of your chaperones.
Office Phone
1-833-BeAnAce (1-833-232-6223)

Office Email
admission@evansville.edu

Office Location
1800 Lincoln Ave. Evansville Indiana 47722