What is a Changemaker?
A changemaker is someone who desires positive change in the world and makes that change happen.
Creating change isn't just the work of government officials, corporate leaders, or community activists. Change starts with anyone who spots a problem – big or small – and imagines a new way forward.
At the University of Evansville, we encourage and foster the changemaking spirit in a variety of ways – encouraging students to look at the world around them and ask "What if?" We encourage all of our students to be changemakers who seek out creative and effective ways to solve the problems they see in both the community and world, thus making it a better place for everyone.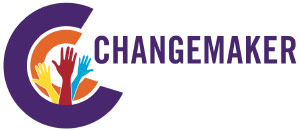 Changemakers come from all ages, political orientations, ethnicities, nationalities, walks of life, majors, and professions. In fact, anyone can be a changemaker, and at UE, we are intent upon our role of being "changemaker makers!"
For more information, see: More than Simply "Doing Good": A Definition of Changemaker.
What is a Changemaker Campus?
The Ashoka U Changemaker Campus designation is the leading global designation for colleges and universities that believe anyone and everyone can make a difference. They promote innovation and collaboration to address the world's most pressing challenges.
Do you want to make an impact? A Changemaker Campus is a great place to start!
At the University of Evansville, we foster the changemaking spirit among all our students, faculty, and staff.
Changemakers at UE
Changemakers at UE are making positive change by promoting alternative energy sources, reducing infant mortality, providing microloans and services to women entrepreneurs, creating a pro-bono physical therapy practice, reducing bullying behaviors among children, developing sustainable art therapy programs for recovering addicts, and more. Learn more about changemaking at UE.
Ashoka U
UE is part of the Ashoka U Changemaker Campus Network – a dynamic, global network of leading colleges and universities who set the bar for social innovation and changemaking in higher education. The network includes approximately 50 colleges and universities from around the world including Duke, Brown, Cornell, University of San Diego, Arizona State University, Ryerson University, Hanyang University, Singapore Management University, Tecnológico de Monterrey, and more.
Visit the Changemaker Campus website.
Ashoka U is an initiative of Ashoka, the world's largest network of social entrepreneurs and changemakers. Ashoka encourages empathy, teamwork, and distributed leadership to bring about a world where everyone is a changemaker. Its programs operate in more than 90 countries to empower people to take action as changemakers.
Learn more about Ashoka by visiting their website.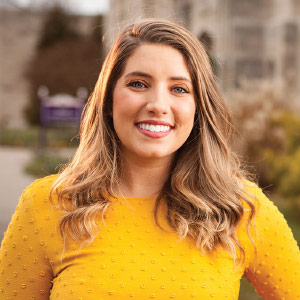 "Being a Changemaker means that one is constantly willing to learn and expand his or her knowledge by engaging in various organizations…and keeping an open mind to all cultures, religions, communities, and people."

Emily Rohr
UE is consistently recognized as a top school for hands-on learning.
The Wall Street Journal
named the University as the number 16 best college for student engagement.