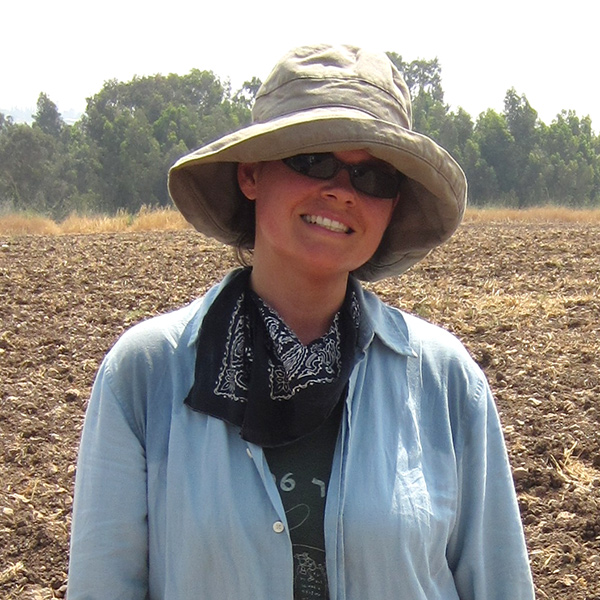 Dr. Jennie Ebeling
Associate Professor/Archaeology

Room 410, Olmsted Hall
812-488-1019
je55@evansville.edu

Jennie Ebeling earned a Doctor of Philosophy in the archaeology of the Near East from the University of Arizona and specializes in the archaeology of Israel and Jordan. A former Fulbright scholar, Ebeling has been awarded fellowships from the National Endowment for the Humanities and the Lady Davis Trust and was appointed Annual Professor of the W.F. Albright Institute of Archaeological Research in Jerusalem in 2015-16. She co-directed the Jezreel Expedition survey and excavation project with Norma Franklin (University of Haifa) 2012-2018 and is currently preparing the results for publication. A popular public speaker, Ebeling lectures for the Biblical Archaeology Society as well as the Archaeological Institute of America and numerous other organizations. She is co-editor of The Woman in the Pith Helmet (Lockwood, 2020), The Old Testament in Archaeology and History (Baylor, 2017), Household Archaeology in Ancient Israel and Beyond (Brill, 2011), and New Approaches to Old Stones: Recent Studies of Ground Stone Artifacts (Equinox, 2008) and the author of Women's Lives in Biblical Times (T&T Clark, Int'l, 2010). She recently contributed to the fourth edition of Ancient Israel: From Abraham to the Roman Destruction of the Temple (Biblical Archaeology Society, 2021). More information about her publications can be found on her
Amazon author page
.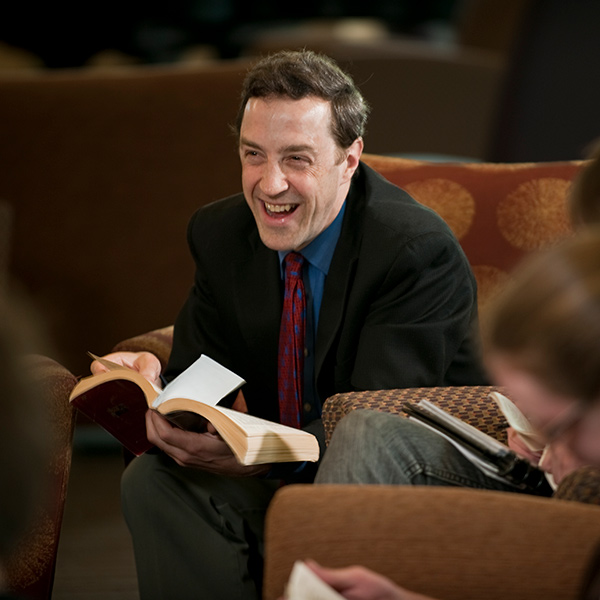 Dr. Alan Kaiser
Professor/Archaeology

Room 402, Olmsted Hall
812-488-1049
ak58@evansville.edu

Alan Kaiser, who earned a Doctor of Philosophy in archaeology from Boston University, specializes in Roman archaeology and the application of geographic information systems (GIS) to site analysis. He has conducted fieldwork at a number of sites in Spain, Italy, Greece, England, and on the Caribbean island of Nevis as well as in the US in Connecticut, Massachusetts, and Indiana. Kaiser is the author of three books, The Urban Dialogue: An Analysis of the Use of Space in the Roman City of Empuries, Spain (Archaeopress, 2000),
Roman Urban Street Networks
(Routledge, 2011), and
Archaeology, Sexism, and Scandal: The Long-Suppressed Story of One Woman's Discoveries and the Man Who Stole Credit for Them
(Rowman and Littlefield).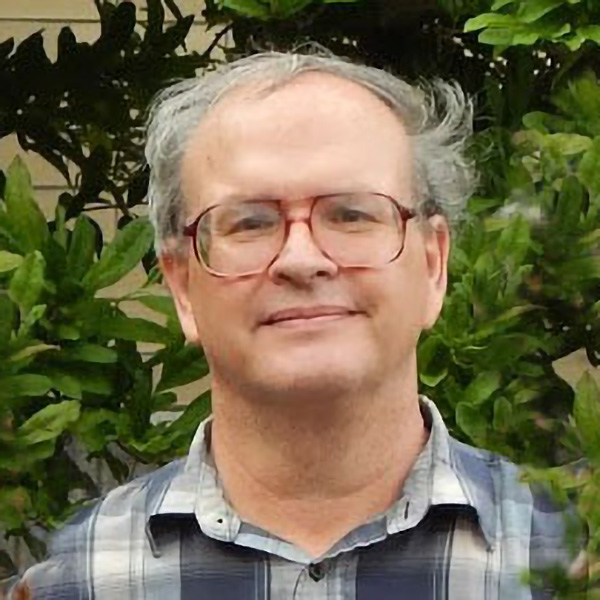 Dr. Pat Thomas
Associate Professor/Archaeology

Room 411, Olmsted Hall
812-488-2226
pt4@evansville.edu

Patrick Thomas earned a Doctor of Philosophy in classical archaeology from the University of North Carolina at Chapel Hill. Despite his "classical" degree, his research focuses on Greek Bronze Age and Early Iron Age ceramics and Greek prehistory. Professor Thomas has worked for excavations in Egypt, Turkey, and Greece, most recently at Iklaina in the Peloponnesus and Mitrou on the east-central coast of the Greek mainland. His idea of a great time in the summer is sorting through a big table of freshly-excavated pottery sherds and writing up a preliminary analysis with his colleagues.
Professor Thomas teaches a range of courses in Greek archaeology, European prehistory, ancient Greek history, Latin language, and Classical Mythology. In 2000 he received the Archaeological Institute of America's Excellence in Undergraduate Teaching Award, and in 2002 he was the University's Teacher of the Year. In his spare time, he assists with support of activities of Angel Mounds State Historic Site in Evansville.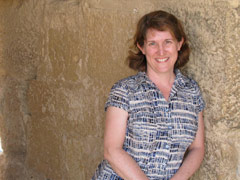 Mrs. Christine Lovasz-Kaiser
Adjunct, Archaeology

812-488-2953
cl42@evansville.edu

Christine Lovasz-Kaiser earned an MA in archaeology from Boston University with an emphasis on the Middle Ages in Europe. She is particularly interested in the Picts and Anglo-Saxons of early medieval Scotland and England as well as the Vikings. She has extensive fieldwork experience having worked on sites in Colorado, Massachusetts, Indiana, Spain, Hungary, England, Scotland, Ireland, Italy, and Israel. She has served as a member of the History Committee for the Evansville Museum of Arts, History and Science and she teaches history and archaeology part-time at the University of Southern Indiana where she received the USI Foundation Award for Outstanding Teaching by Adjunct Faculty in 2008.
As an adjunct lecturer for the department Mrs. Lovasz-Kaiser teaches courses on the archaeology of medieval England, Viking archaeology, and occasionally the archaeology of Pompeii. She also co-teaches the archaeological field techniques course here on campus and is the social media coordinator for the department.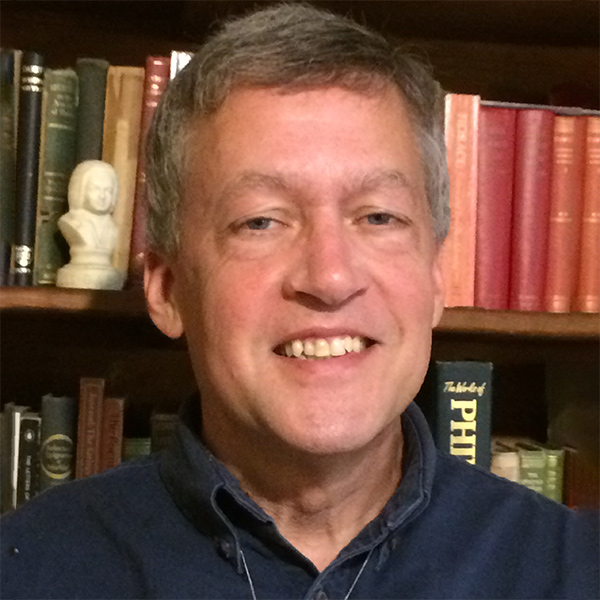 Dr. Jim Ware
Professor/Classical Studies and Religion

Room 340, Olmsted Hall
812-488-2057
jw44@evansville.edu

Dr. Ware earned an M.A. in Greek and Latin Classical Literature from Washington University, St. Louis, and an M.A and Ph.D. in New Testament and Ancient Christianity from Yale University. His scholarly work focuses on the New Testament, earliest Christianity, and ancient philosophy and religion. He is the author of Paul's Theology in Context: Creation, Incarnation, Covenant, and Kingdom (Eerdmans, 2019), Paul and the Mission of the Church (Brill, 2005; softcover reprint Baker Academic, 2011), and a new tool for the study of Paul's epistles, Synopsis of the Pauline Letters in Greek and English (Baker Academic, 2010). He is also co-editor and co-translator of Philodemus on Frank Criticism (Society of Biblical Literature, 1998), the first English translation of a work by the ancient Epicurean philosopher Philodemus discovered in the ruins of Herculaneum. He teaches courses in ancient Greek language and literature, the New Testament, the Gospels, Paul's letters, and ancient Christianity.
Mr. Ian Cipin
Research Associate

Ian Cipin earned an MA from the Institute of Archaeology, University College London and has a particular interest in the archaeology of the Near East. He has excavated extensively in the United Kingdom, Romania, Turkey and Israel at sites dating from prehistory to the modern era. He has also worked as a senior archaeologist for a commercial archaeology company in the UK and is currently the Field Director of the Jezreel Expedition in Israel. His research interests are the later Neolithic to Early Bronze Age in the Southern Levant with a focus on daily life practices and social organization from the perspective of the individual and smaller scale dynamics within societies.
Staff
Mrs. Marisa Patterson-Knox
Administrative Assistant for Foreign Languages and Cultures and Archaeology

812-488-2165
mk52@evansville.edu