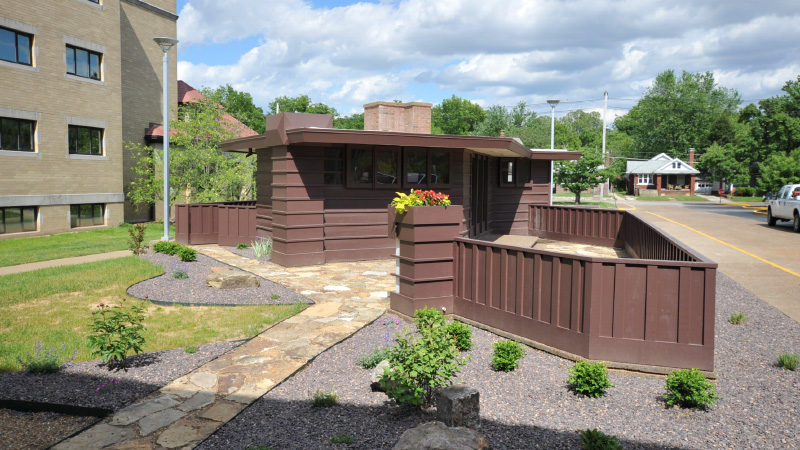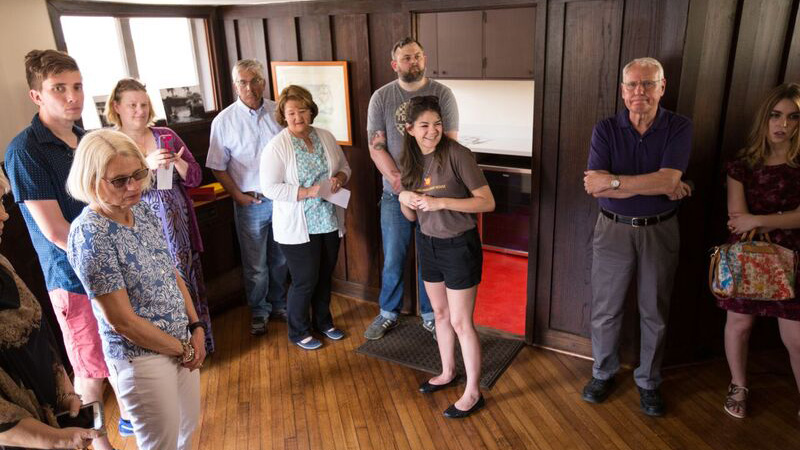 The Peters-Margedant House, a Usonian house, is located on the University of Evansville campus. The house was built by William Wesley "Wes" Peters in 1934. Peters, who studied at Evansville College and MIT, was the first apprentice of Frank Lloyd Wright and became the great architect's right hand man.
Measuring a mere 552 square feet, this building is a fascinating forerunner of Usonian house design, Wright's concept for affordable housing for working class families. UE is the only university campus in Indiana that is home to such an architecturally significant house. In June of 2017, the Peters-Margedant House was placed on USA Today's top 25 must see buildings in Indiana.
While the Peters-Margedant House offers firsthand training for art history and archaeology majors and minors, it is also an important example of the partnership between the university and the people of Evansville, who have a strong commitment to historical architecture, as demonstrated by the recent downtown renovation of the Owen Block Building and the Greyhound Station.
Come and visit the Peters-Margedant House and hear about Peters' architecture, his close relationship with Wright, and the story of the two Svetlanas.
Tours
Tours of the Peters-Margedant House are by appointment on Wednesdays and Saturdays. To schedule a tour, please email: PMHouse@evansville.edu