Ariana Tanoos '14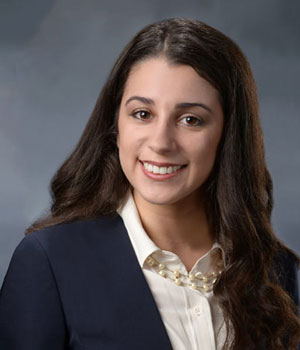 Attorney Ariana Tanoos said that it was her undergraduate education at the University of Evansville – both inside and outside of the classroom – that helped her succeed in law school and in her legal practice.
"My internship was the perfect, hands-on experience for someone interested in the law."
Ariana said that she learned a great deal from practicing attorneys and judges who taught many of her upper level classes. Several wrote letters of recommendation to accompany her law school application, and some are partners at her law firm.
"I had an internship working as a bailiff for the judge of the Vanderburgh County Circuit Court in Evansville," said Ariana. "It was the perfect, hands-on experience for someone interested in law. I was in criminal court every day, observing cases from drug offenses to murder trials. I assisted the judge with case files, took notes, and observed how a court works both in the courtroom and behind the scenes."
Daniel Robinson Jr. '04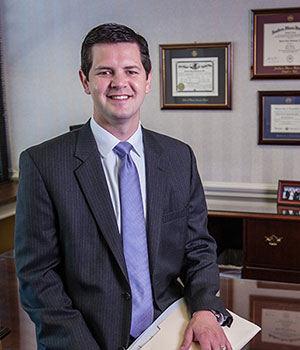 Attorney Daniel Robinson Jr. earned his Bachelor of Science in Business Administration from the University of Evansville in 2004. He went on to earn his Doctor of Jurisprudence degree from the Southern Illinois University School of Law, graduating magna cum laude.
"My experience at UE was instrumental to my success in law school and continues to serve me well in my career."
As a UE student, Robinson was impressed with the fact that the professors taught their own courses and didn't rely on teaching assistants. All of his professors knew him on a first name basis, and he developed close, personal relationships with many of them.
Professor of political science Bob Dion was one of Robinson's favorite instructors. He remembered Dion's classes on American politics "to be interesting and engaging. Aside from Dr. Dion's lectures and true passion for this area of study, he would also provide excellent feedback, both substantively and grammatically, on course assignments."
"The thing I appreciate the most about my experience at UE," added Robinson, "is that it provided me a classic liberal arts education. UE taught me how to learn. That is an invaluable skill to have in an ever changing world."