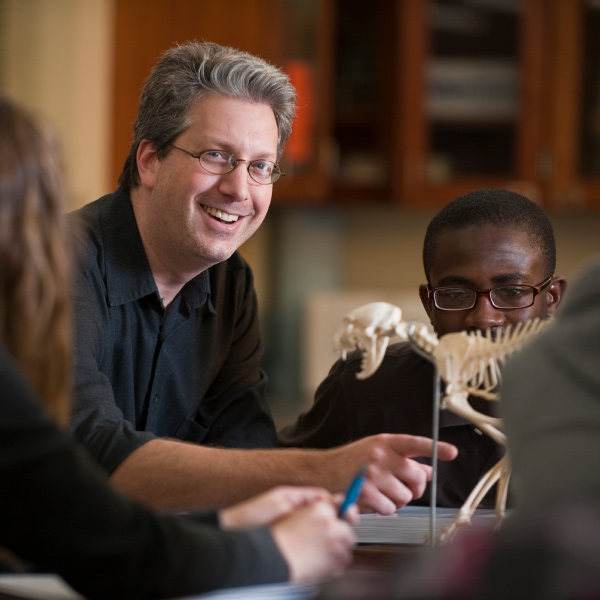 Dr.

Noah Gordon

Professor/Biology


Room 219, Koch Center for Engineering and Science
812-488-2660
ng62@evansville.edu

Specializations
Behavior and Physiology of Vertebrates
Education
B.G.S., University of Connecticut, 1998
M.S. in Zoology, University of Connecticut, 2001
PhD in Biology, University of Missouri, 2008
Courses Taught
BIOL 100 Fundamentals of Biology
BIOL 107 General Biology
BIOL 118 Modern Biology: Environmental Perspectives
BIOL 323 Tropical Ecology of Costa Rica
BIOL 333 Animal Behavior
BIOL 350 Vertebrate Zoology
BIOL 427 Animal Physiology
BIOL 450 Evolution
BIOL 482 Senior Seminar
ES 103 Fundamentals of Environmental Science
Research Interests
My research is driven by variations on the big questions: "what are animals doing?" and "why are they doing it?" I began as a student of animal behavior, particularly sexual selected behaviors in frogs and geckos and have expanded to include aspects of parasite ecology, animal communication, and endocrinology. Now all of my research is motivated by undergraduate students and questions that we find mutually interesting.
Much of my recent work has been exploring the climate change induced range expansion of green treefrogs ( Hyla cinerea). With Dr. Dale Edwards and several students we have been assessing the potential influence of parasites on this range expansion. We have found an unexpected pattern of parasite abundance that is consistent with parasite-mediated competition. Another project with UE students Kane Stratman and Maddie Ralph determined how the range expansion of these green treefrogs was influencing call evolution in these frogs and closely related barking treefrogs in areas where the two species overlap.
In addition to frog projects my students and I have worked on characterizing the visual and acoustic behavior of geckos in the genera Ptenopus and Stenodactylus. This work has primarily been in collaboration with the Gobabeb Research Institute in Namibia to identify the environmental cues that trigger male breeding activity.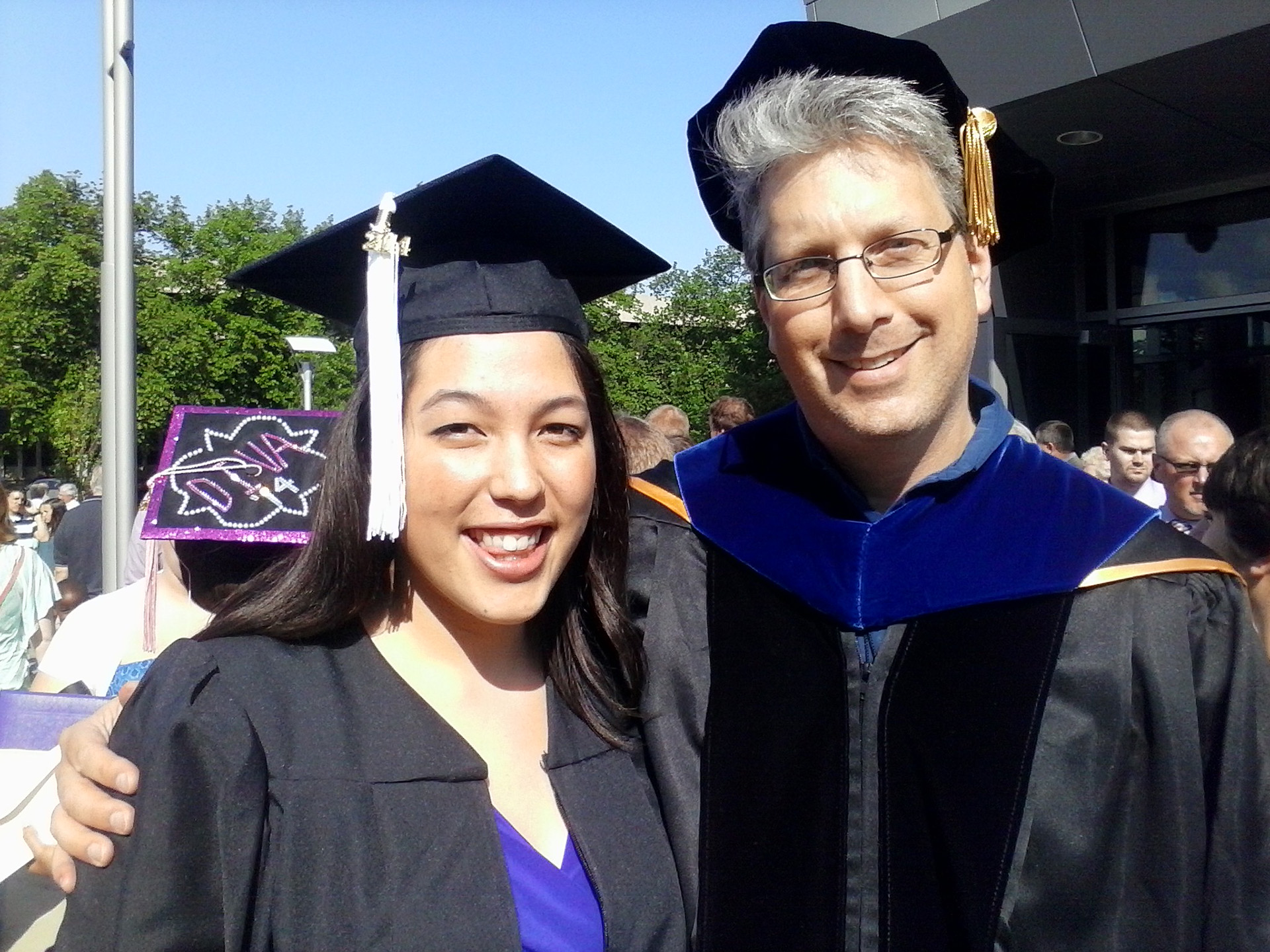 Emmy and Dr. Gordon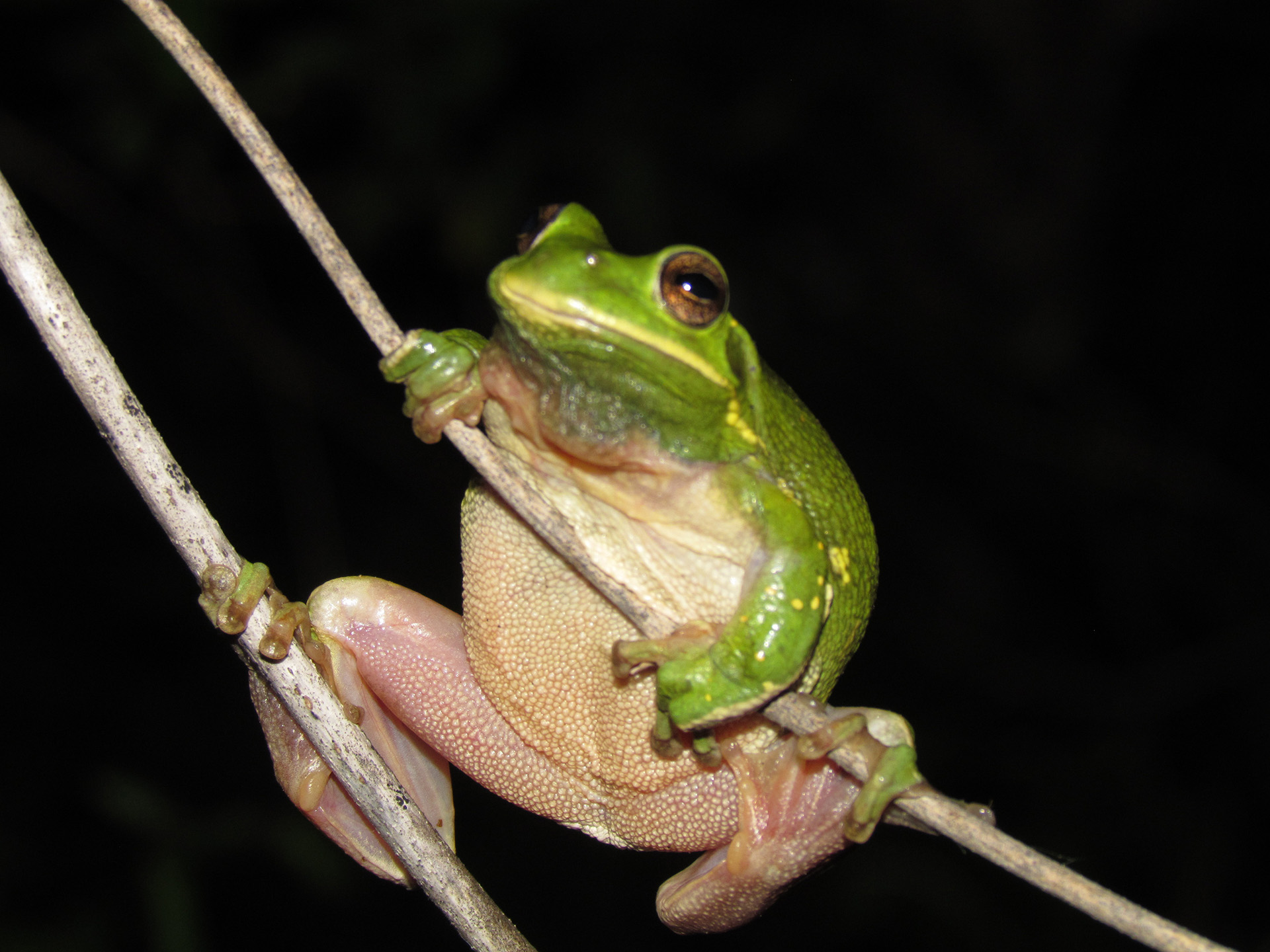 Barking Treefrog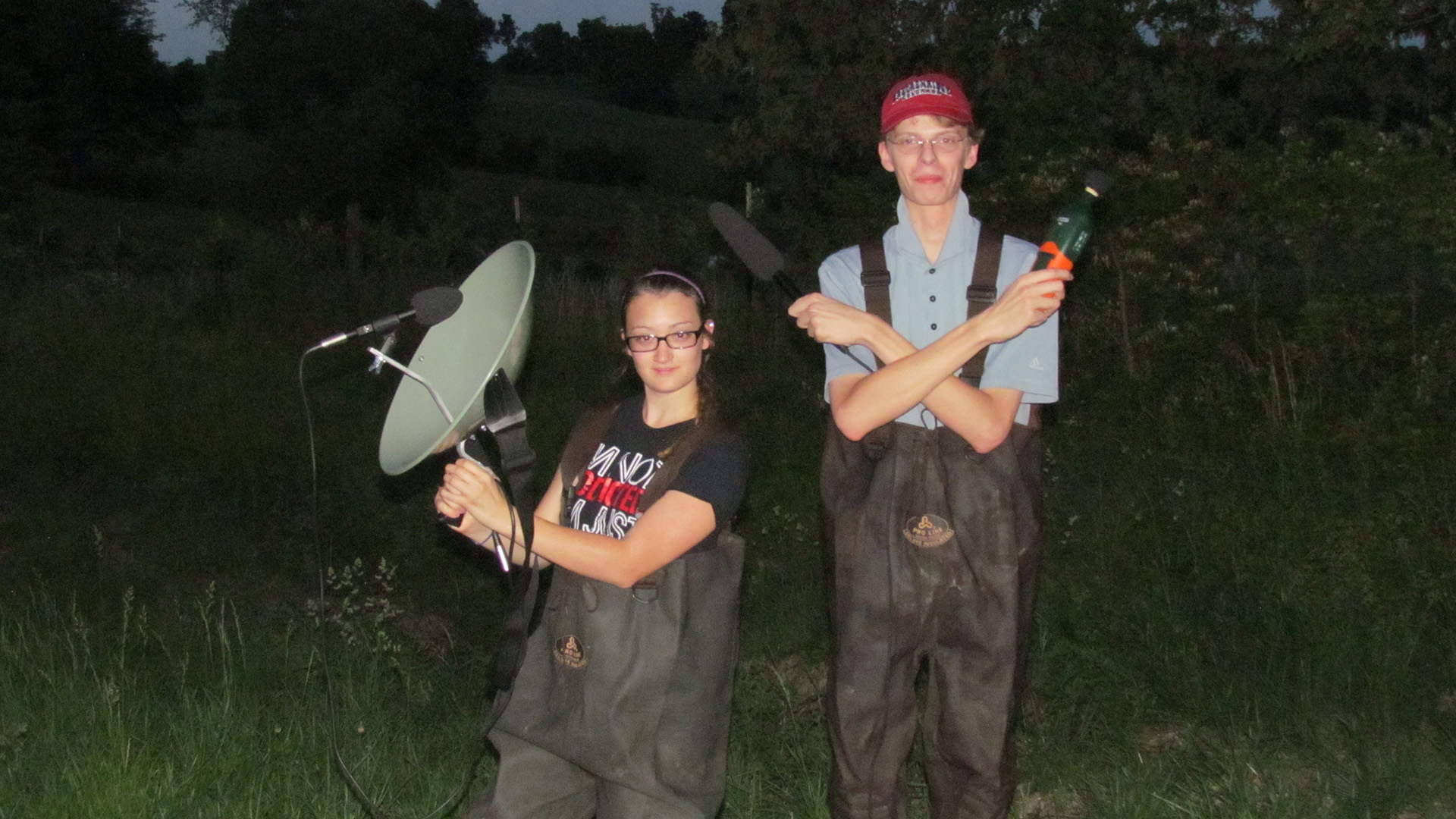 Maddie Ralph and Kane Stratman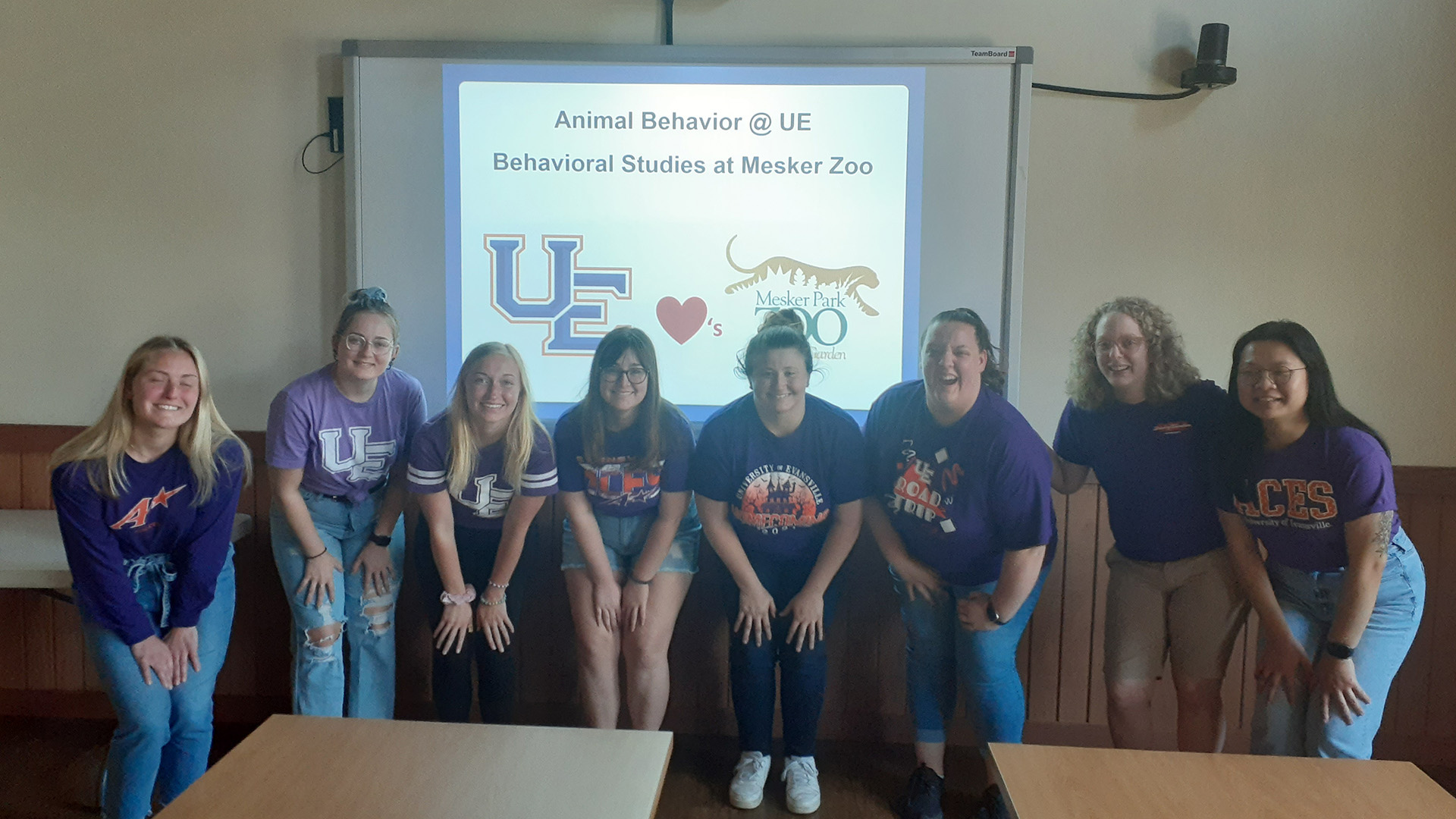 Animal Behavior Class at Mesker Park Zoo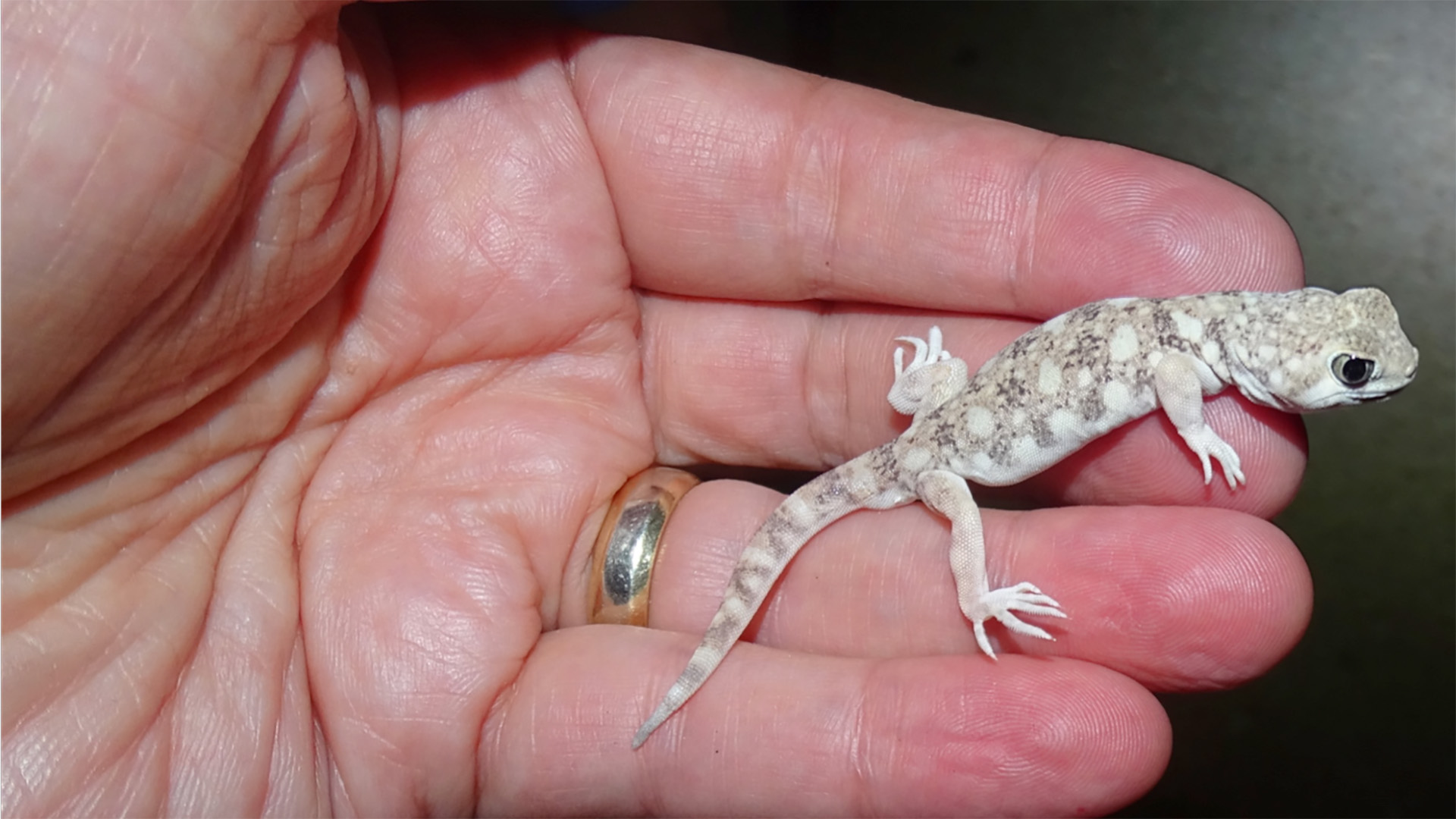 Barking Gecko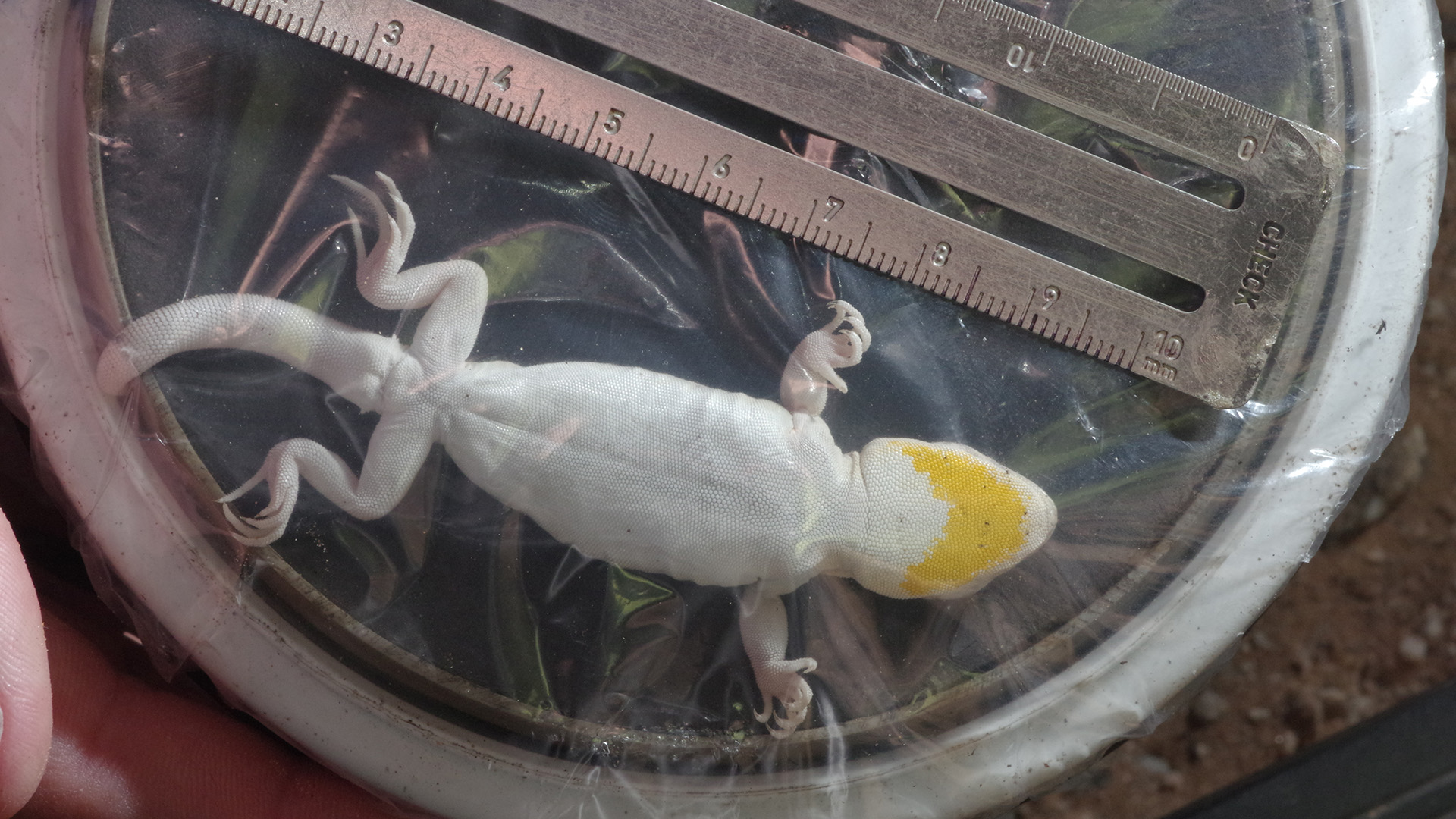 Gecko Throat Patch


Garrulus Call 6 Pulse
Grants and Awards
Biology Department Ivory Tower Award, 2022
The Sadelle & Sydney Berger Annual Award for Scholarship , 2021
Two Global Scholar Awards (2018 and 2021). One for exploring research and teaching opportunities for UE students in Namibia, and the other for facilitating student research experiences in Costa Rica.
To date, I have collaborated with over eighteen students on over a dozen UExplore grants for summer research projects.
Selected Publications (student co-authors in Bold)
Edwards, D.D., & Gordon, N.M. (2021). Helminth diversity of green treefrogs ( Hyla cinerea) in their expanded geographical range. Journal of Parasitology 107 (6): 923–932. 1645/20-6
Boyd, S.K., & Gordon, N.M. (2021). Auditory and distance cues interact to modulate female gray treefrog preferences for male advertisement calls. Behavioral Ecology and Sociobiology 75, Article number: 95. 1007/s00265-021-03037-w
Gordon, N.M., Ralph, M., & Stratman, K. (2017). Rapid reproductive character displacement in male green treefrogs ( Hyla cinerea) and barking treefrogs ( gratiosa). Behavioral Ecology and Sociobiology 71, 112.
Velez, A., Gordon, N.M., & Bee, M. (2017) The signal in noise: acoustic information for soundscape orientation in two North American treefrogs. Behavioral Ecology 28(3), 844-853.
Edwards, D.D., Steele, A., & Gordon, N.M. (2017) A comparison of helminth faunas of Cope's gray ( Hyla chrysoscelis) and green ( cinerea) treefrogs in areas of recent riche overlap. Journal of Parasitology 103(2), 170-175.
Recent Lab Alumni
Xinyue Bi – medical illustration MFA student at Rochester Institute of Technology
Helen William – MD student at Georgetown University School of Medicine
John Langmaid – JD student at University of Kansas
Elizabeth Mendes – PhD student at Duke University
Maddie Ralph – Associate Scientist at bioMerieux, MS from University of Missouri-St. Louis
Kane Stratman – PhD student at University of Wisconsin-Milwaukee
Office Phone
812-488-2024

Office Email
de3@evansville.edu

Office Location
Room 231, Koch Center for Engineering and Science