Economics
UE's economics program offers students the tools they need to succeed in fields that include government, business, and non-profit organizations.
Economics is a way of thinking about every aspect of human behavior – it can explain the management strategies of a business firm to why individuals partake in crime. Economics majors are trained to tackle problems by applying the "economic approach," which relates the basic principles of rational choice to business decisions, public policy issues, and everyday life.
Economics majors have the ability to enter fields including law, politics, banking, government service, market research, insurance, real estate, and non-profit organizations among others.
What makes our Economics program distinctive?
Connect:
Connect with professional economists and business executives through monthly Economics Club meetings.
Participate on a trip to visit the Federal Reserve Bank of St. Louis or the Bank of England via Harlaxton College study abroad trips.
Work with faculty on academic research related to current economic issues.
Impact our community by teaching Junior Achievement to local grade schools.
Rigor
100 percent of economic students complete an internship.
Study a variety of subjects including International Trade, Monetary Economics, Environmental Economics, and Economic Development from faculty performing research in these fields.
Obtain skills in data analysis valuable in the current job market.
Learn two popular statistical software packages (Stata and R) used by economists and business analysts.
Bright futures:
Recent placements: KSM Consulting, MS Program in Business Analytics University of Tennessee, PhD program in Economics at Indiana University, Economics Analyst at the Pentagon, Washington, DC
The median base salary of economic undergraduate majors is $54,000.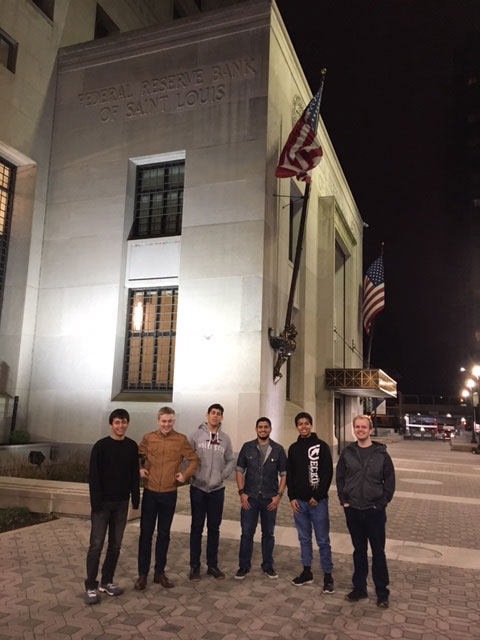 Economics Programs
Learn More