Program Impact
Learn how Schroeder finance students engage with professionals through a number of innovative programs.
Rankings
Our Microloan program sponsored by Old National Bank is a Pioneer (national finalist) in BNY Mellon & Ashoka's 2018 Unlocking ₵hange Challenge
What makes our Finance program distinctive?
Connect:
We provide you with hands on financial experiences and connect you with businesses and leaders.
Choose your passion in five experiential programs in our Institute for Banking and Finance.
100 percent of finance students complete an internship.
Connect as early as your freshman year with 18 financial companies & graduate schools in our Finance career fair.
Rigor:
We provide the academic rigor you will need to be a successful financial professional.
100 percent of marketing students complete a finance internship.
Learn Investment strategies and meet your clients in our Donaldson Capital Management Investment program.
Manage our $550,00 portfolio in our Purple Aces Fund.
Study Corporate Financial Policy, Financial Derivatives, and Risk Management among other courses from our talented faculty.
Bright Futures:
Schroeder Finance graduates have a 98 percent career placement rate.
Our seniors placed at the 81st percentile in Finance on the 2018 Major Field Test (MFT) versus 500 business schools.
Recent employments: Ernst and Young, Fifth Third Bank, JP Morgan Chase, KSM Consulting, Mead Johnson Nutrition, SS&C Technologies, UBS, and Vectren.
Finance majors at the University of Evansville gain a thorough understanding of financial markets, preparing them for successful careers as finance professionals and financial advisors. Graduates enjoy rewarding careers as advisors within business organizations and as financial advisors providing individuals or firms advice on how best to utilize their financial resources.
Institute for Banking and Finance (IBF)
The IBF is full of innovative experiential opportunities to apply your financial knowledge and connect with financial leaders.
Microfinance with Old National Bank (ONB): Access to Capital and Expertise for Emerging Entrepreneurs (ACE3) is a program sponsored, funded, and co-managed by Old National Bank. Students manage a $100,000 portfolio, which offers microloans to support the launch and growth of Women and Minority Owned Businesses (W/MBE), Disadvantaged Business Enterprises (DBE), and Small Disadvantaged Business Entities in the Evansville area. Students are engaged in real-world applications, as they interface with clients, review business plans, and serve as underwriters for loans up to $10,000.
The Microloan program with ONB is now a Pioneer (final 10 of 120 programs) in the Unlocking ₵hange Challenge sponsored by BNY Mellon and Ashoka.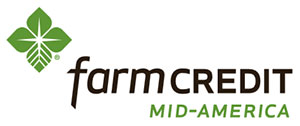 Farm Lending Fellowship with Farm Credit Mid-America (FCMA): Students apply for a $500 Fellowship and meet CEO Bill Johnson (FCMA) and his C-level executive team in Louisville, Kentucky where they participate in financial leadership development and learn about the Farm Lending industry.
Investments with Donaldson Capital Management (DCM): The primary objective of this program is to provide a small group of students the opportunity to gain valuable hands-on experience in security research, asset valuation, asset allocation, and portfolio management, as fiduciary fund managers of an actual $235,000 investment portfolio. Based on their research and knowledge, student fund managers make their own buy and sell decisions, defend their positions in the market, and report on the fund's performance.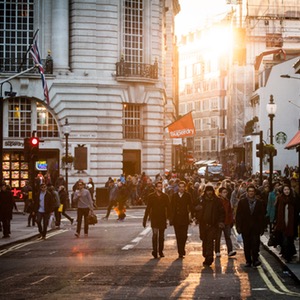 The Purple Aces Fund
Students receive hands on experience by managing the Purple Aces Investment Fund. Established in 2005 and directed by Professor of Finance Walayet Khan, the fund has a value of over $550,000. Each semester, speakers from local, national, and international organizations present their insights and analyses on market issues that might impact the portfolio.
Bachelor of Science in Business Administration, Finance Major
This degree requires completion of 124 semester hours, allocated as follows:
General Education – 41 hours: including Quantitative Methods 227; Management 497
Common Core – 45 hours: The purpose of the common core is to provide students with careful preparation in the fundamental tools of decision making and leadership. All finance majors complete the following courses: Accounting 210, 211; Business 398, 400; Economics 101, 102; Experiential Education 90; Finance 361; Interdisciplinary 150; Law 201; Management 310, 311, 331, 377; Marketing 325; Mathematics 134 or higher; Software Application 110.
Finance Major – 18 hours: Finance 362; four or more courses selected from Finance 372, 380*, 395*, 426, 462, 470, 478, 482; one or more courses selected from Accounting 310, 317, Economics 300, 435. (*Only one independent study or special topics course will be counted in the major.)
Electives – 20 hours