Introduction
The emergence of computation and large-scale data analysis in all fields of science demands students with the necessary mathematical, computational, and interdisciplinary skills. The CiSM Certificate offered at the University of Evansville gives students those skills while they pursue a degree in biology, biochemistry, chemistry, environmental science, mathematics, statistics and data science, or physics. (Since the Certificate is cross-disciplinary, double majoring is possible and highly encouraged!) Successful completion of the CiSM Certificate program indicates a student who is trained to address the scientific questions posed by society in the coming decades.
Students enrolled in the CiSM Certificate program will:
develop computational and quantitative skills for cross-disciplinary scientific problem solving
learn tools of the trade (such as python and R) and solve data-driven problems with these tools
master the art of data visualization by developing their own visualization methods
in their junior year, serve as consultants on ChangeLab teams or form their own CiSM ChangeLab dream team. As part of ChangeLab, students will tackle real-world problems using the techniques acquired during the Certificate program
graduate with unique experience and expertise in computational and data science that will be attractive to employers and graduate schools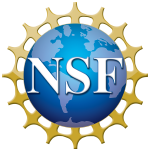 This material is based upon work supported by the National Science Foundation under Grant No. 1834159. Any opinions, findings, and conclusions or recommendations expressed in this material are those of the author(s) and do not necessarily reflect the views of the National Science Foundation (NSF).
Office Phone
812-488-2029

Office Email
cism@evansville.edu

Office Location
Room 216, Koch Center for Engineering and Science