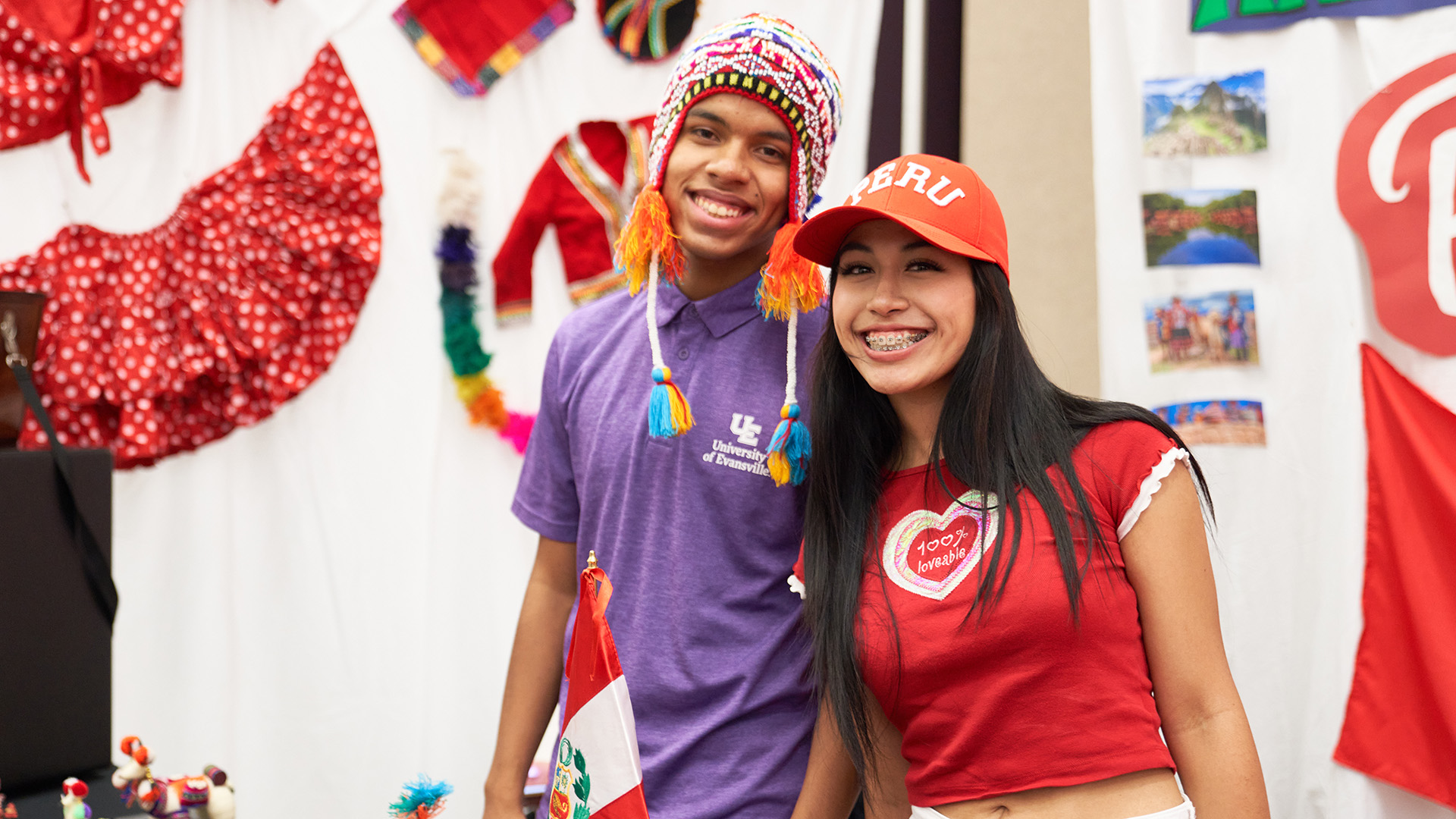 Looking to connect?
UE's Center for Student Engagement offers numerous opportunities to build lifelong connections with peers who share interests through more than 130 student organizations across campus.
With more than 130 student organizations on campus, the University of Evansville provides countless opportunities for you to learn and grow outside the classroom.
No matter where your interests lie, the Center for Student Engagement can assist you in connecting with other students. Student organizations are classified into several categories. So whether you are looking to meet other students in your academic field or find friends with similar cultural or religious interests as you, review the list to see all that UE has to offer
Don't see something that sparks your interest? We can help you create your own organization through a simple process that takes you from making the request to holding your first meeting in a matter of days!
Current student organization leaders and members can also find helpful forms on UEngage. Need a room? Want to reserve a table? Interested in financial support from the Student Development Fund? All these forms are just a click away! If you have any questions, or want to schedule an appointment to talk about a new organization, contact us at cse@evansville.edu to get started today!
Office Phone
812-488-2371

Office Email
cse@evansville.edu

Office Location
Student Life Center, Second Floor, Ridgway University Center