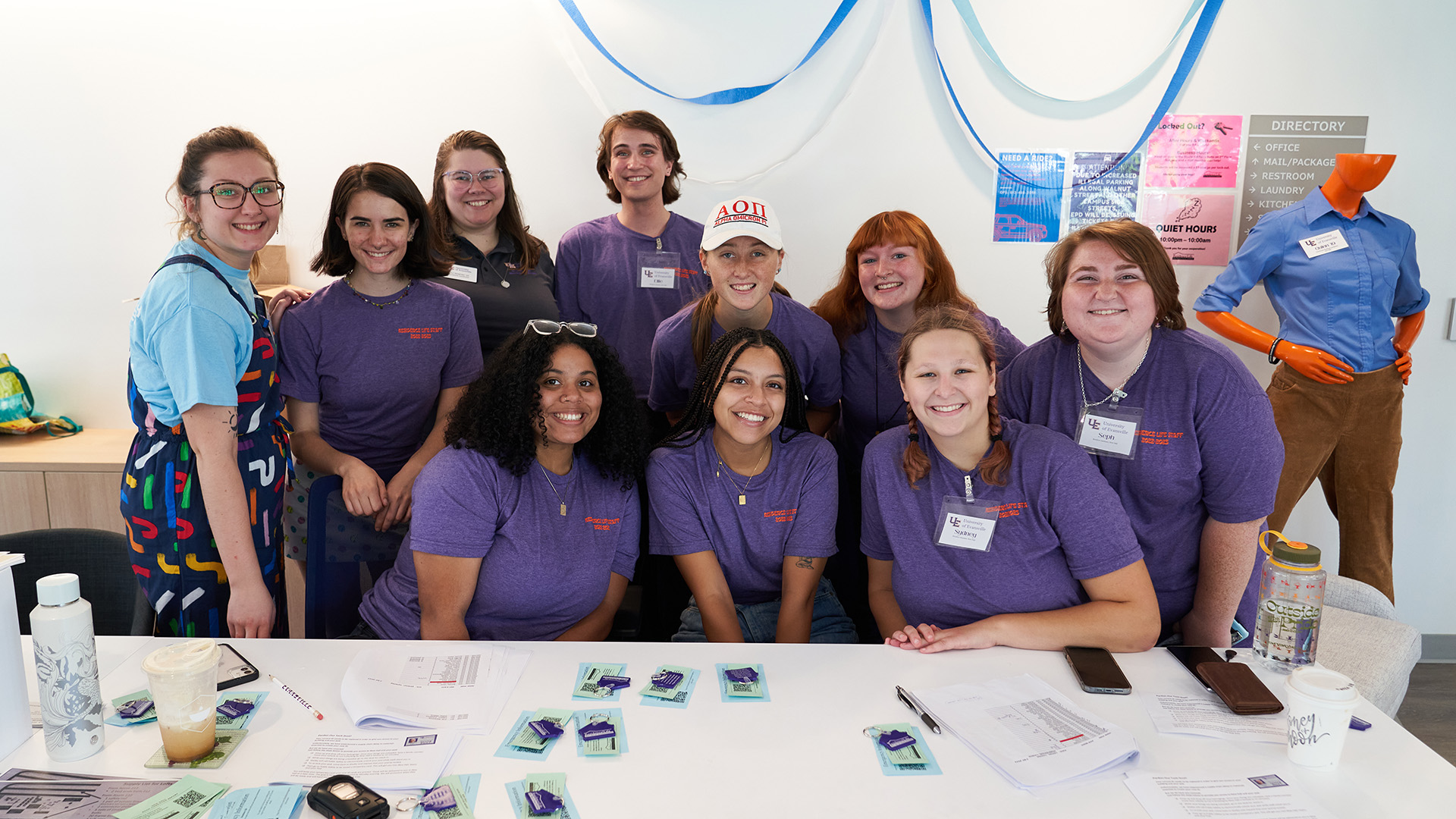 Leadership Development
Through programs ranging from organization training and student organizations to leadership workshop and events, UE's Center for Student Engagement is focused on preparing the leaders of tomorrow.
Today's college students are tomorrow's leaders, which is why the Center for Student Engagement proudly offers leadership development opportunities to any interested UE student.
Whether it's through student organization training, staff advising through student organizations, or through our workshops, events, or leadership positions, your time at UE will offer you the chance to become a stronger leader. In the Center for Student Engagement, we utilize the Social Change Model of Leadership Development as a guide in helping prepare tomorrow's leaders.
Through this model, students learn leadership through the 7 C's plus Change:
Consciousness of Self
Congruence
Commitment
Collaboration
Common Purpose
Controversy with Civility
Citizenship
Change
In addition to this model, CSE staff help develop leadership skills and traits through the Leadership Challenge®, Emotional Intelligence, understanding one's strengths through Strength's Quest™, and other group and individual development assessments.
Office Phone
812-488-2371

Office Email
cse@evansville.edu

Office Location
Student Life Center, Second Floor, Ridgway University Center