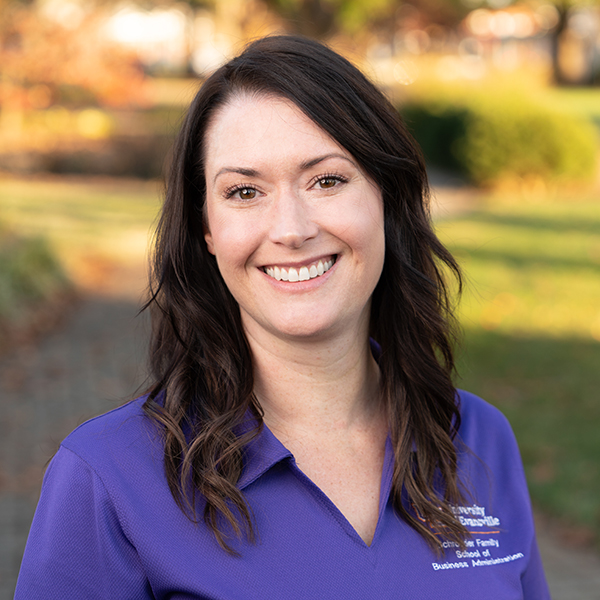 Dr.

Heather Fenton

Associate Professor of Management


Schroeder School of Business Building, Room 117
812-488-2387
hf52@evansville.edu

Biography
Dr. Fenton joined the UE faculty in 2015 as an Assistant Professor of Management. She earned her PhD in Business Administration from Florida Atlantic University (2015) and both her MBA (2010) and her BBA (2008) from the University of North Florida in Jacksonville, Florida. She teaches courses in management, including Global Strategic Management, Competitive Dynamics, Managing Global Relationships, and International Business Strategy. Dr. Fenton's research interests include mergers and acquisitions, interorganizational trust, and strategic leadership.
Peer Reviewed Journals
Ellis, K.M., Lamont, B.T., Holmes, M., Ro, S., Faifman, L., DeGhetto, K., & Parola, H.R. 2018. Institutional Determinants of Ownership Positions of Foreign Acquirers in Africa. Global Strategy Journal, 8(2): 242-274.
Harari, M.B., Herst, D.E.L., Parola, H.R., & Carmona, B.P. 2017. Organizational Correlates of Public Service Motivation: A Meta-Analysis of over Two Decades of Empirical Research. Journal of Public Administration Research and Theory, 27(1): 68-84.
Parola, H.R., Ellis, K.M., & Golden, P. 2015. Performance Effects of Top Management Team Gender Diversity in the Merger and Acquisition Process. Management Decision, 53(1): 57-74.