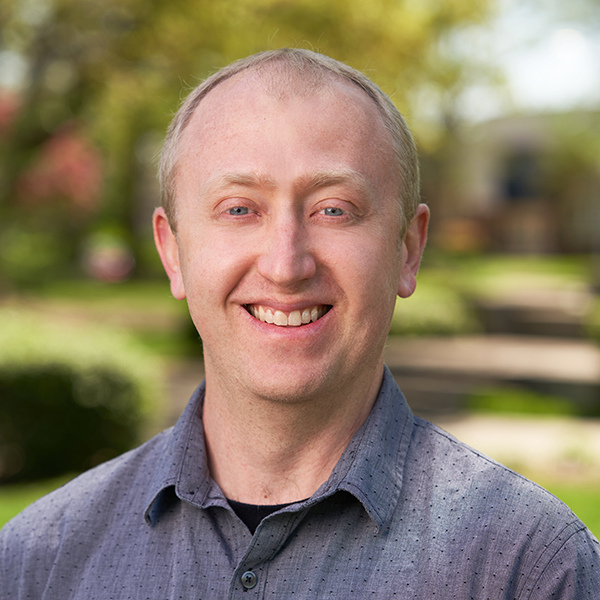 Dr.

Mike Slade

(he/him/his)

Associate Professor/Chemistry


Room 328, Koch Center for Engineering and Science
812-488-2056
ms579@evansville.edu

Specializations
Synthetic Organic Chemistry
New Reaction Development
Total Synthesis
Degrees
B.S. – Emory University
PhD – University of North Carolina at Chapel Hill
HHMI Postdoctoral Science Teaching Fellow – Iowa State University
Research Interests
Broadly defined, primary synthetic interests lie in the development of new reaction methodologies for the construction of challenging molecular architectures. Our group seeks to develop new ways of putting molecules together in the anticipation that the new methods can then be applied to the synthesis of specific targets, chosen on the basis of their interesting biological activity or anticipated utility.
More specifically, we have projects targeting:
the development of a new method of polymerization based on donor-acceptor cyclopropanes
the development of novel interceptive decarboxylative allylation reactions using Fischer carbenes as the dipolar linchpin
the development of a dithiane surrogate to solve a challenging stereochemical problem
We are also interested in educational projects studying the development of competence in the "language" of organic chemisty—the arrow-pushing formalism that serves as the basis for understanding reaction mechanisms.
Selected Publications
Slade, M.C.; Raker, J.R.; Kobilka, B.; Pohl, N.L.B. "A Research Module for the Organic Chemistry Laboratory: Multistep Synthesis of a Fluorous Dye Molecule", J. Chem. Educ. 2014, 91, 126.

Gerten, A.L.; Slade, M.C.; Pugh, K.M.; Stanley, L.M. "Catalytic, enantioselective 1,3-dipolar cycloadditions of nitrile imines with methyleneindolinones", Org. Biomol. Chem. 2013, 11, 7834.
Office Phone
812-488-2035

Office Email
km123@evansville.edu

Office Location
Room 327, Koch Center for Engineering and Science