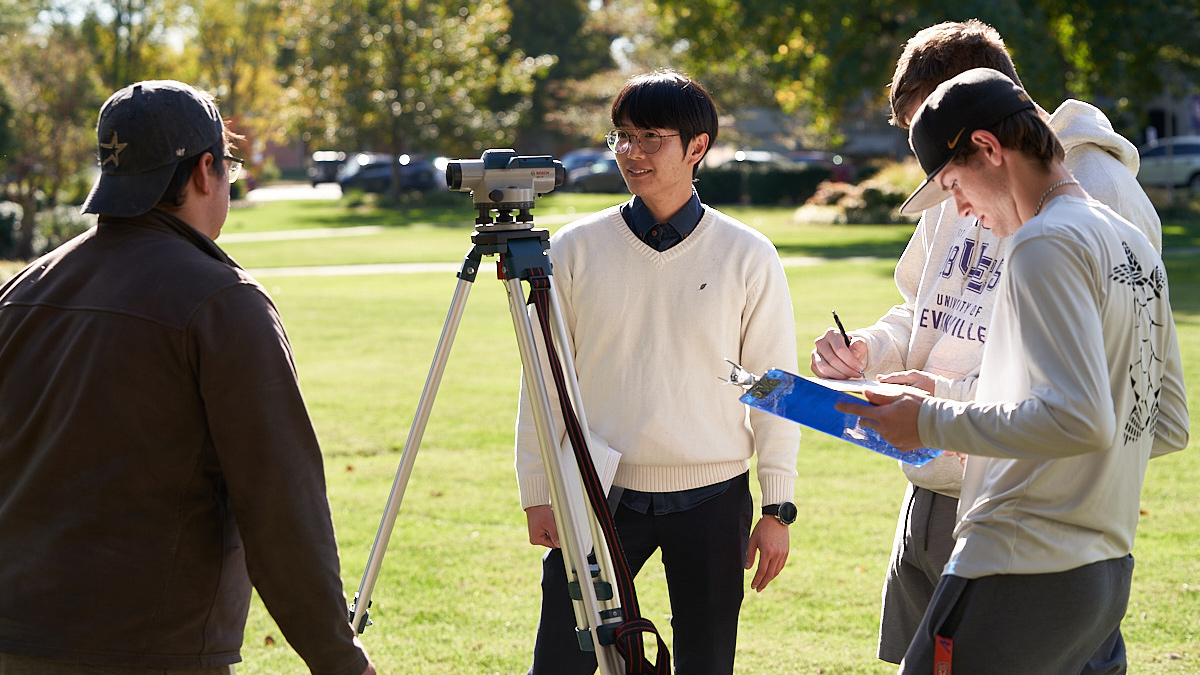 Learning Through Experience
Civil engineering students at UE gain real world experience through co-op programs that not only provide experience, but also give our students a leg up for better jobs and higher salaries after graduation.
Cooperative Education (Co-Op)
Civil engineering majors are encouraged to participate in the cooperative education (co-op) program. Through the co-op, students will receive a Bachelor of Science in civil engineering (BSCE) degree in five years while completing a minimum of three additional semesters of experience as a civil engineer. About 20 percent of civil engineering students participate in the co-op program.
Students will benefit in several ways through the co-op program. Most importantly, it provides valuable experience for a future career. Employers have an opportunity to hire students as prospective employees, and students can gain experience and weigh their options before entering the workforce.
Co-op students typically receive a higher salary offer upon graduation compared to those not in the co-op program. Graduates are also frequently offered long-term employment opportunities.
The table below shows the calendar for a typical student in the co-op program. After two years of regular classes, the student begins their co-op period and works through the summer. Their junior year will be split between a semester of classes and a semester of work. Afterward, semesters will rotate between classes and work, leading up to graduation.
Co-op Calendar

Co-op Calendar

Year
Fall
Spring
Summer
1
School 1
School 2
Work Option
2
School 3
School 4
Work 1
3
School 5
Work 2
School 6
4
Work 3
School 7
Work 4
5
School 8
School 9
Co-op students can choose from a wide range of employers within the Evansville area and throughout the tri-state region (Indiana, Kentucky, and Illinois). Students may also complete the co-op program with an employer closer to home. Previous employers include:
Bowen Engineering
Burns and McDonnell Engineering
CHA Consulting, Inc
City of Evansville
City of Indianapolis
CIVES Steel Company
Indiana DOT
Lochmueller Group
Morley, Inc.
Patriot Engineering
Traylor Brothers
U.S, Army Corps of Engineers
U.S. Navy
CenterPoint Energy
For more information about the University's Cooperative Education Program, please visit the University of Evansville Center for Career Development.
Internships
Students can benefit from semester-long, full-time professional work experiences through internships. Internship placements are set up through civil engineering faculty or the Center for Career Development.
Office Phone
812-488-2652

Office Email
ta58@evansville.edu

Office Location
Room 268, Koch Center for Engineering and Science