Introduction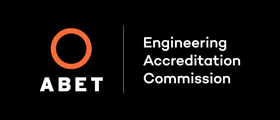 Community, societal, and environmental needs are met through the planning, design, construction, and maintenance of public works and private facilities.
Civil engineers apply their technical knowledge and skills to diverse projects including:
bridges
highways
dams
buildings
airports
foundations
water management systems
environmental facilities
Civil engineering majors will have career opportunities in industry, government, and the private sector. Practice areas include design, construction, project management, consulting, research, and teaching. For the past five years, UE civil engineering graduates have an average 74 percent pass rate on the Professional Engineer's (PE) Exam, compared to the national pass rate of 56 percent.
Students have the opportunity to get involved with multiple engineering organizations on campus, including the American Society of Civil Engineers and Chi Epsilon. Other opportunities exist with the Society of Women Engineers, which is a national organization.
Office Phone
812-488-2652

Office Email
ta58@evansville.edu

Office Location
Room 268, Koch Center for Engineering and Science