Introduction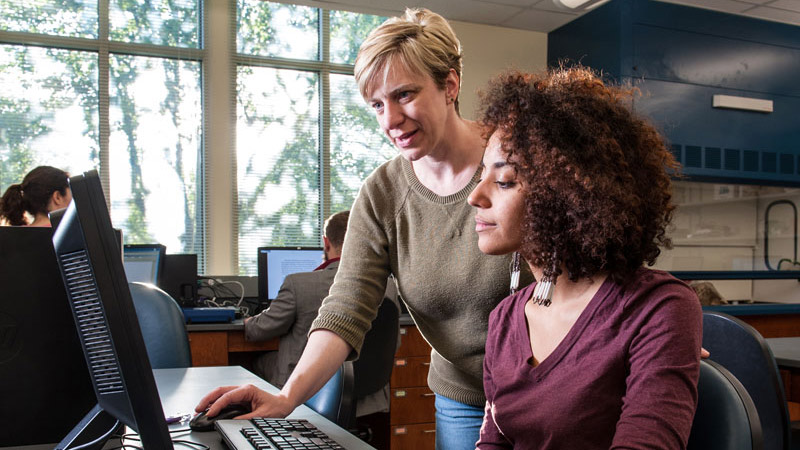 Lora Becker, PhD, Earns Volunteer Recognition
Psychology and neuroscience faculty member Lora Becker earned the October 2015 Volunteer Spotlight by the Honor Society of Phi Kappa Phi.
Completion of this program prepares students for graduate training in neuroscience, including the behavioral, cognitive or molecular fields. This program also fulfills admission requirements for most medical schools and other health care professional schools.
Benefits for UE Neuroscience Students
Work closely with UE faculty members on grant funded undergraduate research, or pursue summer research projects at universities around the country.
Present research at local and national conferences or become published in scholarly journals.
Gain real-world experience while earning academic credit through internships at local hospitals, psychiatric centers, and other facilities.
Build personal connections with other students and faculty members through involvement in UE's Cognitive and Neural Sciences Research Group and Nu Rho Psi, The National Honors Society for Neuroscience.