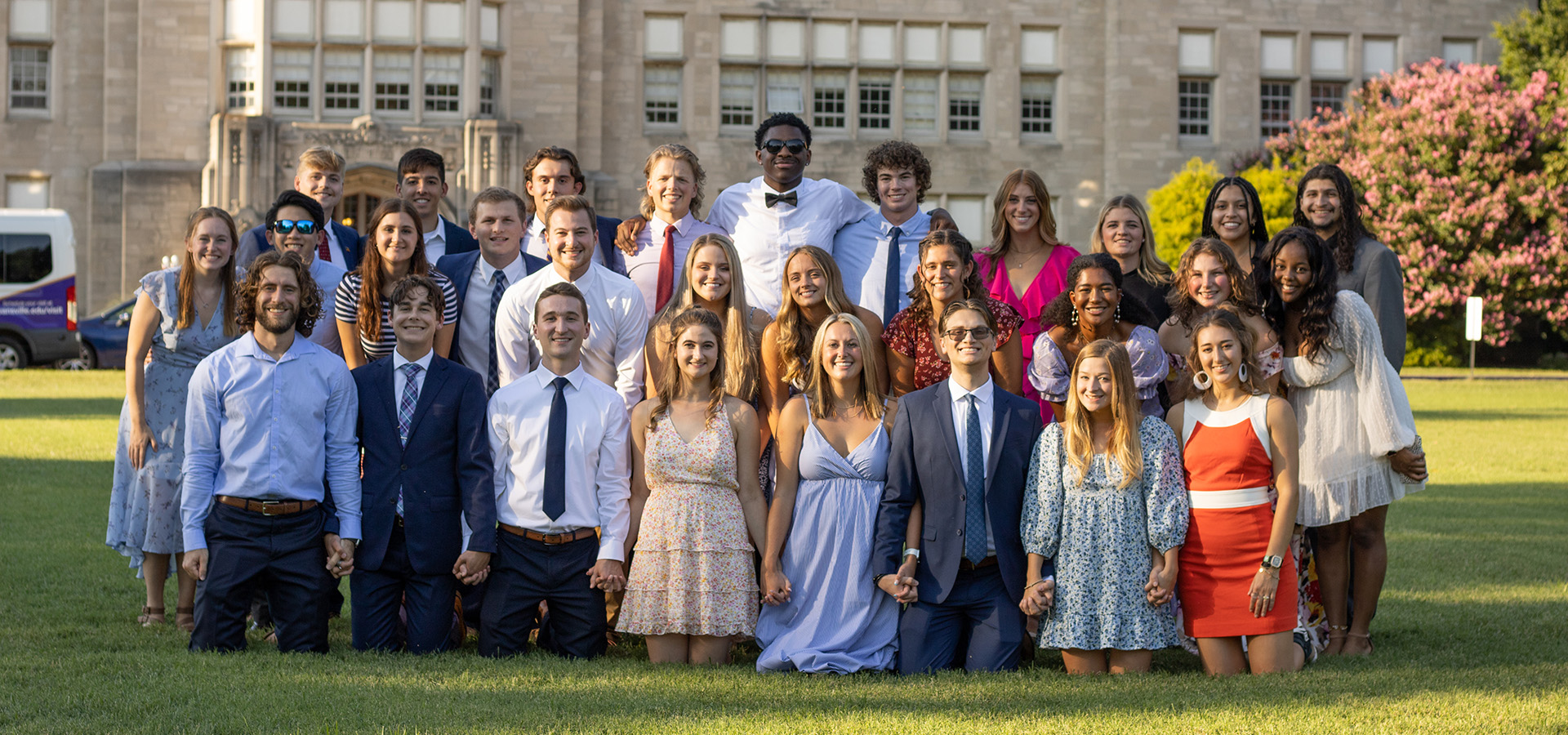 Welcome Week is a program designed to help new students transition to life at UE. The program includes informational sessions, food, volunteer opportunities and entertainment focused to build new relationships with other incoming students and the UE community. All new students arrive at the University four days before classes begin for this fun-filled event. Students are guided through this transition period by a group of energetic mentors called orientation leaders (OLs). Students will be assigned a small group and an OL when they arrive at Welcome Week check in. This program is required for all new students, so pre-registration is not required.
U.S. freshmen and international students do not need to pre-register for this event.
More information to come about Welcome Week 2023
Meet the Orientation Leaders (OLs)
You might have met some of our OLs when you were on campus for student orientation. These students were selected as OLs because they are energetic, informed, and ready to help as you get started at UE. When you check in, you will be placed in a small group of freshmen with an OL as the leader. Together, you will attend activities that are designed to help you feel at home on campus. Get to know the OLs by checking out their fun profiles!