Cultural Immersion Programs
The School of Education encourages teacher education students to develop knowledge and skills related to multicultural instruction and classroom practices. This is done through regular course work and internship experiences and may also include study abroad programs at Harlaxton in England and other locations such as Trinidad and Tobago.
Harlaxton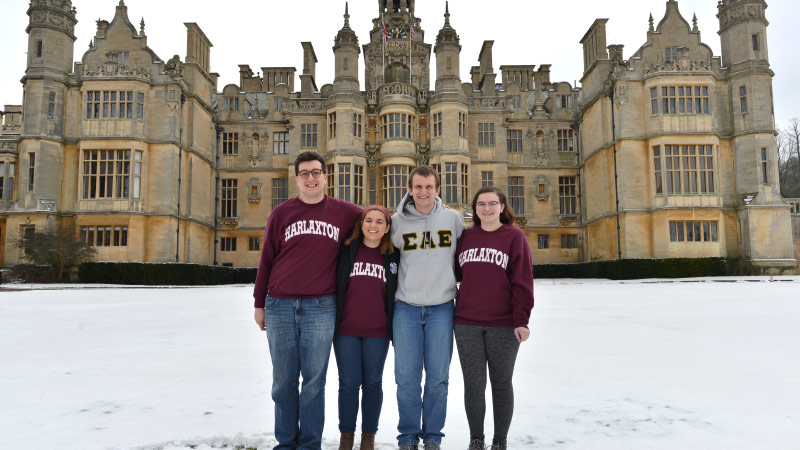 For over 40 years, the students and faculty of the University of Evansville have had a second home in the United Kingdom, at Harlaxton. Imagine studying in a 100-room Victorian manor house in the rolling English countryside one hour north of London. At Harlaxton you will do just that! And you'll share the manor with a community of committed faculty, supportive staff, and fellow students from UE and our partner colleges. Your family from home may join you for a few days' visit if they are able; you'll also have the opportunity to make new family ties with members of the local community in Grantham who share in the Harlaxton experience each semester.
For more information, visit UE's Harlaxton page and UE's Study Abroad program.
To get started on your own personal Harlaxton adventure, contact studyabroad@evansville.edu.
Trinidad & Tobago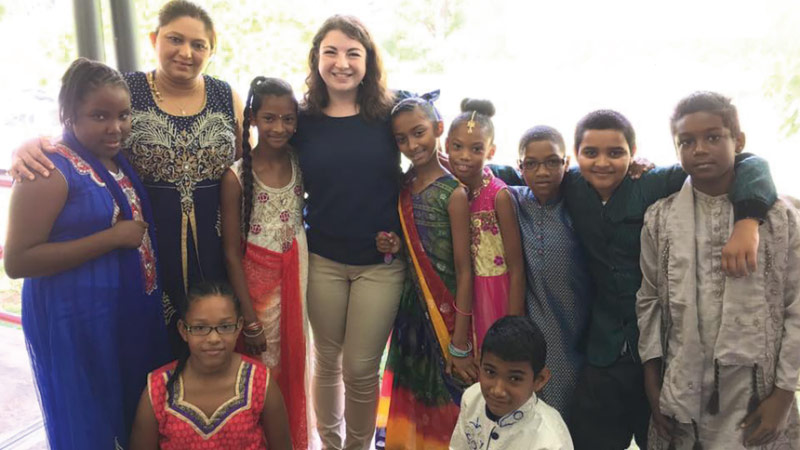 The goal of this cross-cultural immersion experience is to help students develop the multicultural competencies necessary to work effectively with individuals of all races, cultures, and ethnicities. Students stay with host families, participate in cultural activities and work together with a Trinidadian mentor teacher or professional. Since 2007, the School of Education has taken students on a journey where they experience a different culture as a minority. "We spend time learning about the Trinidad culture: the food, the music, the language, the customs," McBride said. "Ultimately the experience is for the students to learn about themselves in a unique environment and learn to accept others."
Students can participate in this experience and receive credit with EDUC 322 or EDUC 385. For more information, please contact Dr. Amy McBride at am85@evansville.edu.
Office Phone
812-488-2368

Office Fax
812-488-6998

Office Email
education@evansville.edu

Office Location
Room 304, Wallace Graves Hall