Introduction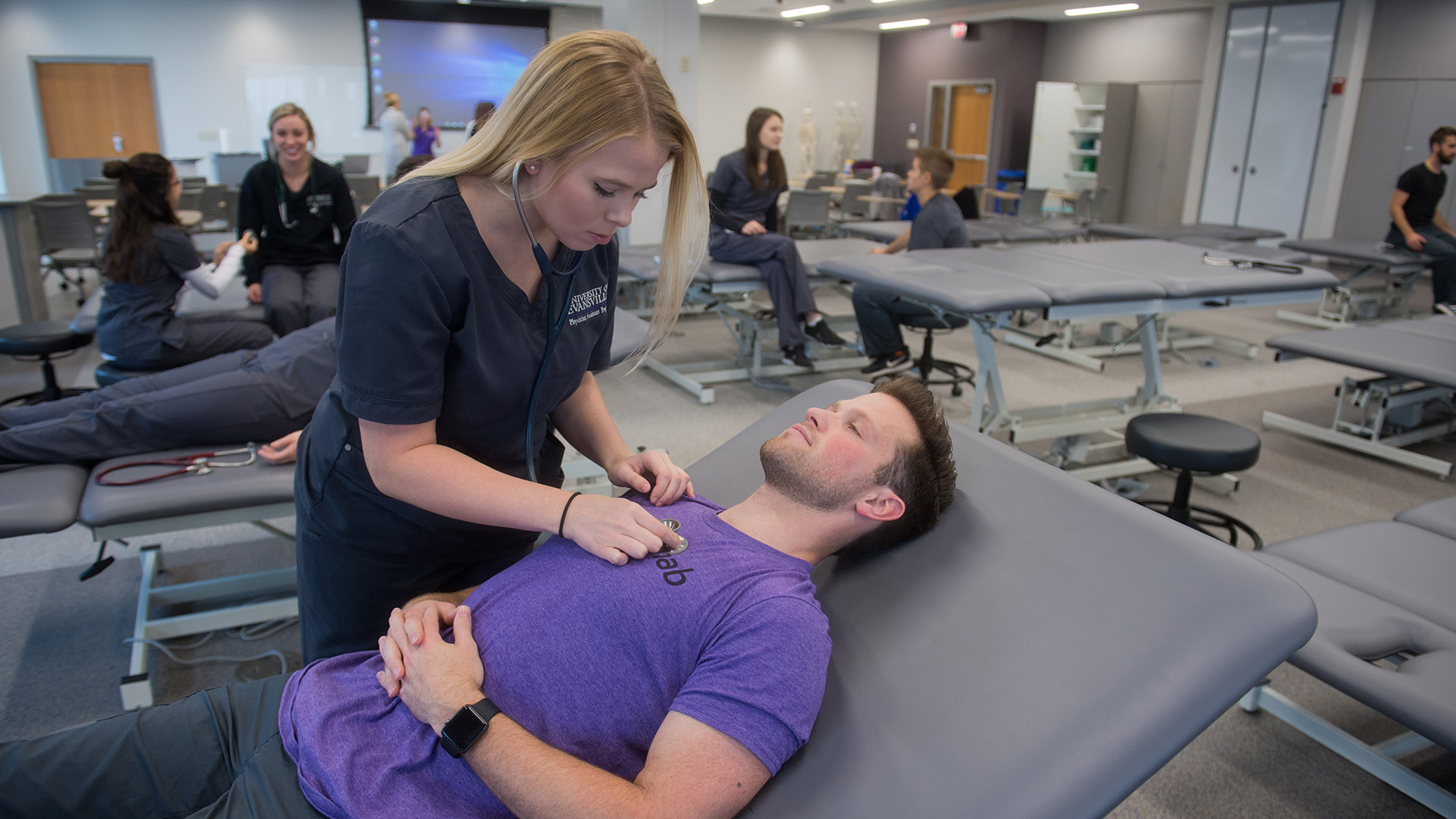 Physician assistants, or PAs, are nationally certified and state-licensed healthcare professionals who provide direct patient care and work as part of a physician-led team in delivering a broad range of diagnostic, therapeutic, preventative, and health maintenance services. They work in diverse medical and surgical specialties, including family and internal medicine, emergency care, pediatrics, obstetrics and gynecology, general surgery and sub-surgical specialties, and mental and behavioral health care. PAs work in a wide variety of healthcare settings, including hospitals, clinics, and physicians' offices. For more information about the profession, visit the American Academy of PAs.
Established in 2016, the Physician Assistant Program at UE is a seven-semester graduate program. Students receive a blend of classroom lecture and hands-on learning from faculty members who provide a wealth of knowledge as medical professionals and educators. During the final 3 semesters, students complete 12 months of supervised clinical experiences in a variety of medical specialties. After the program, graduates will sit for the Physician Assistant National Certifying Exam (PANCE) to gain licensure.
Accreditation Status
The Accreditation Review Commission on Education for the Physician Assistant, Inc. (ARC-PA) has granted Accreditation-Continued status to the University of Evansville Physician Assistant Program sponsored by the University of Evansville. Accreditation-Continued is an accreditation status granted when a currently accredited program is in compliance with the ARC-PA Standards.
Accreditation remains in effect until the program closes or withdraws from the accreditation process or until accreditation is withdrawn for failure to comply with the Standards. The approximate date for the next validation review of the program by the ARC-PA will be March 2031. The review date is contingent upon continued compliance with the Accreditation Standards and ARC-PA policy.
The program's accreditation history can be viewed on the ARC-PA website at http://www.arc-pa.org/accreditation-history-university-of-evansville/.
100%
PANCE pass rate
96%
graduation rate
4%
attrition rate
28%
projected job growth through 2031 (BLS; 2022)
$121,530
average annual salary (BLS; 2022)
Office Phone
812-488-3400

Office Email
pa@evansville.edu

Office Location
Stone Family Center for Health Sciences, 515 Bob Jones Way, Room 3001, Evansville, IN 47708