Admission into the professional Physician Assistant (PA) Program requires an undergraduate degree and prerequisite courses in the sciences. Most prospective PA students will pursue a science-based undergraduate degree; however, any undergraduate major is acceptable as long as the prerequisites are completed. The University of Evansville (UE) offers a strong undergraduate preparation. Several currently developed degree options for prospective PA students include biology, biochemistry, chemistry, clinical laboratory science, exercise science, neuroscience, and public health.
Prerequisite Courses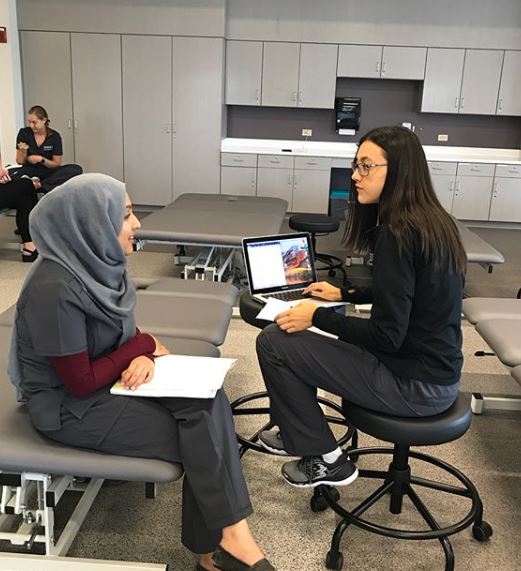 Due the COVID-19 pandemic, many Universities enabled students to take undergraduate courses during the spring & summer 2020 semesters as pass/fail. However, the UEPA Program will only accept letter grades for our listed pre-requisite courses. This applies to all applicants, via both Pathways 1 and 2.
All prerequisite science courses must be designed for science majors, other courses will not be accepted.
General/Inorganic Chemistry (with lab)-two semesters
Organic Chemistry (with lab)-two semesters
General Biology (with lab)-one semester
Microbiology (with lab)-one semester
Anatomy and Physiology (with lab)-two semesters


May include one semester of anatomy and one semester of physiology or two semesters of combined anatomy and physiology
May be comparative anatomy and/or physiology

Social Science-two semesters


Psychology – one semester
At least one other social science (e.g. sociology, anthropology, etc.)

Medical Terminology
University of Evansville Prerequisite Course Descriptions/Equivalents
Admission to the Physician Assistant Program
Entry into the professional phase is a very competitive process based on both quantitative and qualitative variables. At the University of Evansville there are two admission pathways into the Physician Assistant (PA) Program.
Minimum Application Requirements (ALL):
Submit a completed CASPA application.

The application for January 2025 entry into the PA Program will be available in late April.
To be considered for an interview, the application must be designated in CASPA as COMPLETE status by August 1, 2024.
Verification of an application by CASPA could take up to four weeks.

Three letters of recommendation submitted through CASPA (up to 5 are allowed)
Completion of a bachelor's degree by time of matriculation into the PA Program.

Applicants may apply prior to obtaining their degree.
There are no specific required degree or majors to gain entrance.

A minimum GPA of 3.0 (both overall and prerequisite).

Although math-science GPA is used in the admissions process, there is no set minimum required for application or admission.

A grade of C or higher in all prerequisite course work. A grade of C- does not meet the requirement.
All but two prerequisite courses must be completed at time of application submission.

The remaining prerequisites must be completed by the end of the fall semester (December) prior to entering the program.
Final transcripts must be submitted no later than December 21.

Complete an on-campus interview in mid-September
Meet technical standards.

UE welcomes all students and will provide reasonable accommodations to those students with documented need to meet this standard.

Complete a criminal background check.

Criminal background checks are required each year for physician assistant students.

Healthcare Experience

There are NO requirements for prior healthcare experience.

Special Populations

The University of Evansville Physician Assistant Program does not recognize any special populations.
Students selected for the B/PA Program must meet additional requirements throughout their undergraduate experience to maintain their position. See Pathway 1: B/PA Program.
The University of Evansville Physician Assistant Program reserves the right to make all final admission decisions.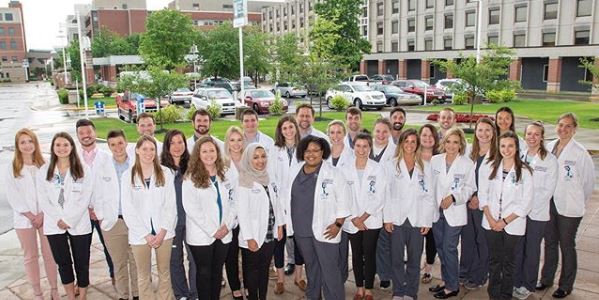 Office Phone
812-488-3400

Office Email
pa@evansville.edu

Office Location
Stone Family Center for Health Sciences, 515 Bob Jones Way, Room 3001, Evansville, IN 47708