Master of Science in Education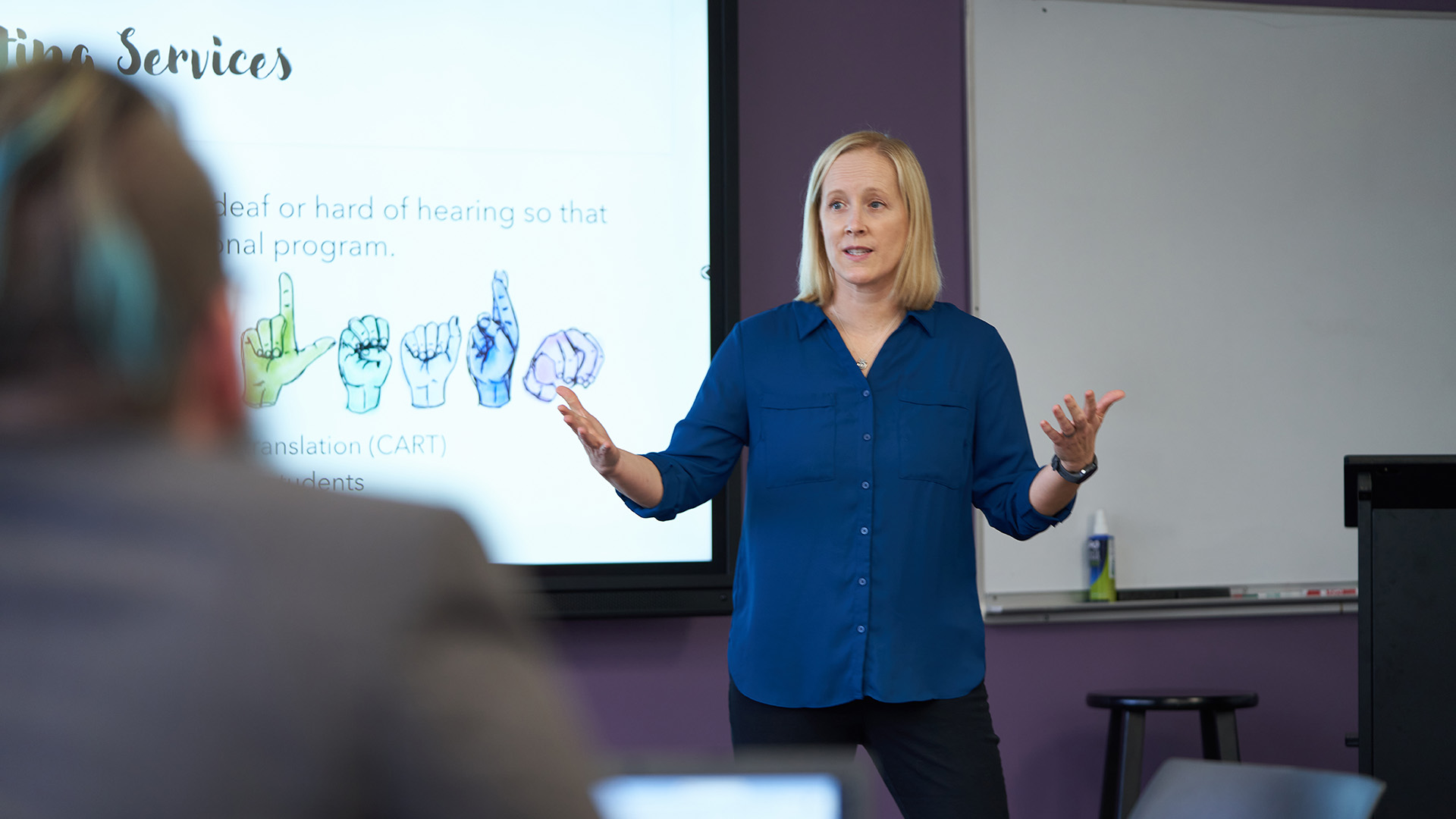 Continuing Your Education
The Master of Science in Education is suited for teachers looking to elevate their careers or for individuals who want to enter the field of education. This program will equip you with the knowledge and skills to grow professionally and academically.
Become the school leader you have always strived to be with the University of Evansville's Master of Science in Education degree. Throughout the course of the program, students will discover how to best implement a nurturing classroom environment that fosters learning and inspires creativity.
100 percent online
12-month, 30-credit hour program beginning each May
Accelerated five-week courses
No application fee or required GRE scores
Students learn best through immersion and hands-on learning, so each course in the program incorporates a specific amount of hours for observation or internships. During the final semester, students will complete a five-week internship with a minimum of 50 hours. The program will conclude with a Research and Inquiry course for students to demonstrate what they have learned throughout the year.
For those seeking leadership in the field, the Master of Science in Education provides a pathway for administration. Courses are designed to instill leadership and organizational strategy, including Personnel Administration in Educational Institutions, Decision Making, and The School Principal – Leadership.
The application for the Master of Science in Education requires the following:
Bachelor's degree
Transcript
Letter of recommendation
Resume
Personal statement (100 words maximum)
To receive principal licensure, applicants must have at least three years of teaching experience.
For more information, please contact the UE School of Education.
Office Phone
812-488-2368

Office Fax
812-488-6998

Office Email
education@evansville.edu

Office Location
Room 304, Wallace Graves Hall