Employment Opportunity Detail
Admission Counselor
The successful candidate will work with current admission staff to provide outstanding service to prospective, applied and admitted students.
The candidate is responsible for coordinating prospective student outreach efforts (on and off campus), counseling and advising prospective students, managing the application process from time of file completion through matriculation.
The successful candidate will demonstrate a strong ability to lead others and to work productively as a member of a group. Additionally, candidates with a desire for increasing professional development will find themselves well suited in this position. They will also demonstrate a deep understanding of the University's mission as it relates to recruitment and admission of a diverse and talented student body.
Specific Responsibilities:
Develop and implement a comprehensive recruitment and admission plan for assigned geographic regions
Present information about the University of Evansville to groups of students, parents, educators and alumni
Excellent communication and writing skills
Strong technology skills on multiple platforms
Extensive knowledge of social media platforms as well as web and graphic design skills are desirable
Previous experience in an admissions setting is preferred
Recruitment travel is required, a valid driver's license and a willingness to travel by air are required
Evaluate and review applications for admission
Meet annual recruitment goals
Assist Office of Admission with special projects and related tasks
Report on a weekly/bi-weekly basis various admission and recruitment activities
Evening and weekend work is required
Qualifications:
The successful candidate will have at least a Bachelor's degree. Experience in student recruitment, development, advising or any equivalent combination of relevant education is preferred. S/he will be highly organized with strong analytical ability. Preference will be given to candidates with 1-3 years of admission experience. Ability to work well under deadlines and a considerable degree of flexibility and initiative is required. This position requires the use of technology and data to determine the success of performance. Most importantly, we're looking for candidates who are outgoing, creative, enthusiastic, and resonate with our mission and values.
Expectations:
Irregular work hours required, including nights and weekends. Occasional moderate lifting (20-25 pounds) required. Applicant must be able to drive an automobile and be insurable. Working beyond a normal 40-hour week can occur. Ability to use technology and be available after hours is required.
Application Process:
To apply for this position, please attach your cover letter, resume, and references to the online application located at http://www.evansville.edu/offices/hr/employmentApp.cfm. A formal presentation will be required for those selected to interview along with a writing assessment.
The University of Evansville expects all members of its community to treat each other with respect and civility. Harassing behaviors directed towards any member of our community will not be tolerated. As part of its commitment to non-discrimination, the University specifically prohibits harassment based on any other characteristics set forth in its nondiscrimination statement as follows: including race, color, gender, gender identity and expression, sexual orientation, creed or religion, national origin, age, disability, veteran status and all federally protected groups/classes. Any form of harassment undermines the mission of the University and negatively impacts the University community as a whole.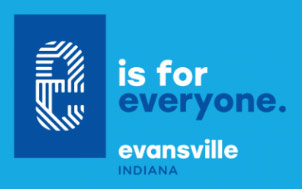 The University of Evansville participates in the E-Verify program.
If you are interested in coming to work at the University of Evansville, fill out our online application as well as review our application procedures and benefits information below. If you wish to apply for a position in dining services, please contact Chartwells. If you wish to apply for a position in housekeeping, please contact WFF at 812-488-2045.
Office Phone
812-488-2943

Office Email
hr@evansville.edu

Office Location
Room 118, Olmsted Administration Hall