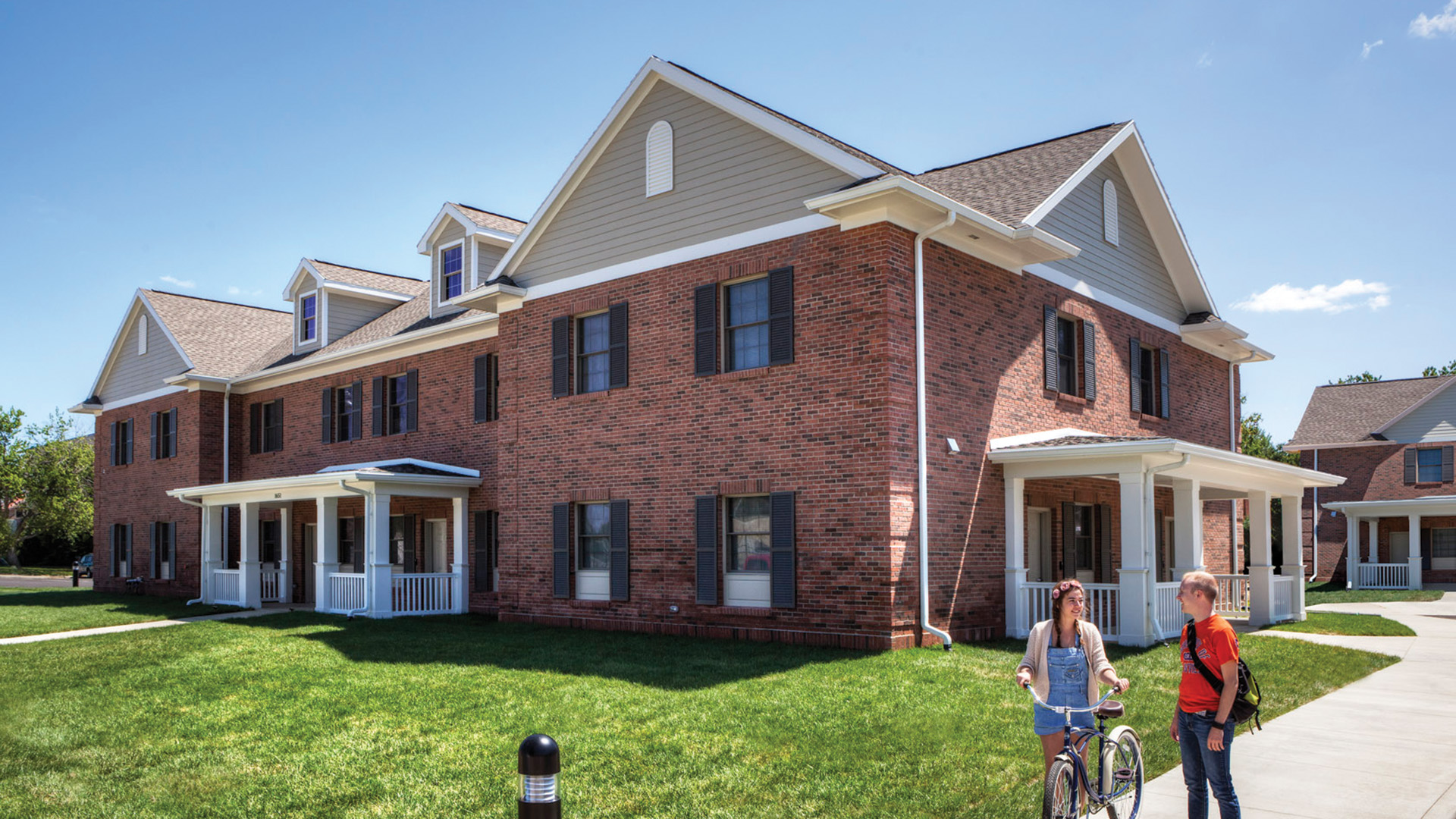 Opened in 2013, the Townhouses are adjacent to campus and consist of the Frederick Commons (a two building community) on the northeast corner of campus and the Walnut Commons (a four building community) on the northwest corner of campus. The Townhouses are considered part of the Village properties.
These two locations combined hold approximately 144 student residents. Open to UE seniors and Juniors, the townhouses offer a significant upgrade in student housing featuring updated amenities within a two story, four-person, private bedroom floor plan.
Each apartment is equipped with:
Four Private Bedrooms with Two Bathrooms
Washer/Dryer
Dishwasher
Microwave
Full-Size Refrigerator
Sink Disposal
Granite Countertops with Eating Island
Ethernet in Living Room
WiFi
39" Digital Flat Screen TV in Living Room
Each Bedroom comes standard with a twin bed, 2 stackable dressers, a desk/chair, an end table, and a built in closet. A sectional couch, coffee table, and entertainment stand are provided in the living room.
Townhouses are assigned during the February/March housing assignments process.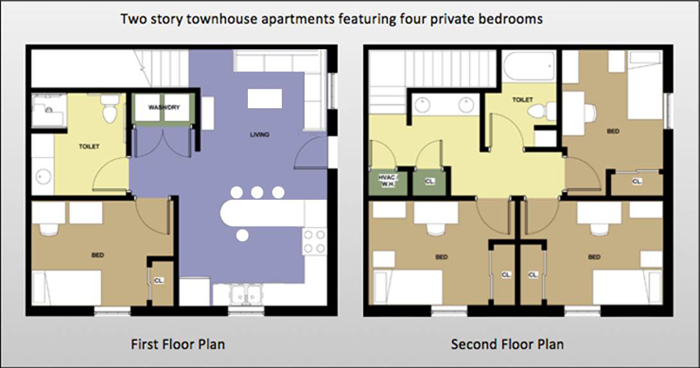 Office Phone
812-488-2956

Office Email
residencelife@evansville.edu

Office Location
Student Life Center, Second Floor, Ridgway University Center