Global Scholars 2006 - 2007
The Center for Innovation and Change at the University of Evansville announced that the following individuals were selected as 2006-2007 University of Evansville Global Scholars.
Each Global Scholar will receive a stipend and travel allowance. As Global Scholars, the recipients of this award will engage in scholarship, curriculum development, and activities related to preparing our students and community for global leadership, citizenry, and success. The Global Scholars program is supported by the John H. Schroeder Global Scholar Endowed Fund and the Lilly Endowment.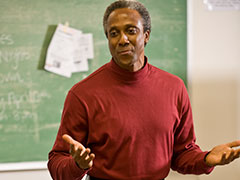 Davies Bellamy, Associate Professor of Education
Bellamy will develop a Trinidadian immersion experience to help UE students develop their multicultural competence. A study using pre- and post-tests of students' attitudes will add to the base of information about cross cultural experiences. Working with local Trinidadian contacts, as well as the Trinidad and Tobago Ministry of Education, he will arrange for home stays and school placements for UE students.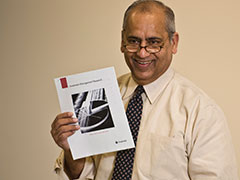 Walayet Khan, Professor of Finance
Khan will continue to expand his scholarly activities to include investigations into Asian financial markets and the continued globalization of financial markets. He will integrate global financial market research into his classes and add to the Academy's understanding of the linkages between global financial theory and practice.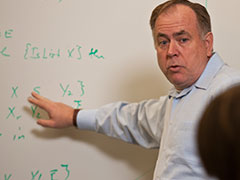 Robert Morse, Professor of Computer Science/Internet Technology
Morse will facilitate cooperative research with similar experts from Ireland, Germany, Malaysia, and Scotland, the US. He will also serve as co-advisor for one or more students pursing PhDs in Mathematics in Malaysia.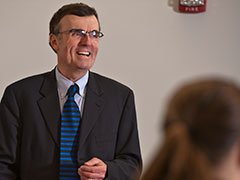 William Stroube, Professor, Health Science Administration
Stroube will focus on international public health issues such as malnutrition, infant mortality, and access to health care in order to expand the integration of global health content in UE classes.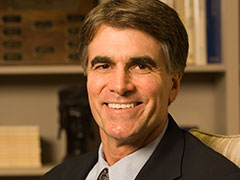 Michael Zimmer, Associate Professor, Economics
Zimmer will develop a special class and application for studies at Harlaxton College and extend his integration of European Economics issues throughout the economics curriculum at Harlaxton. Students will develop an awareness of the disparate character of enlarged EU member countries, with particular attention to the former Soviet and Soviet-bloc counties that acceded in 2004.