Employment Opportunity Detail
Public Safety Officer
There is a full-time opening in the Office of Public Safety for a Public Safety Officer.
Services provided by the Office of Public Safety include campus engagement, campus protection, and enforcement of designated University policies and Indiana State Statutes. Campus engagement centers around a public service minded approach to performing safety and security duties. Campus protection includes keeping the campus clear of criminal elements and secure from predictable fire and other hazards. Enforcement actions cover various aspects of the University Student Handbook with a focus on the Code of Conduct. Enforcement may also include documenting violations of state laws that coincide with Code of Conduct violations and coordinating with law enforcement officials when needed.
Public Safety duties include campus patrol, investigations, and safety inspections. Officers provide traffic and parking control, access control of buildings, and provide safety escorts on campus. Public Safety Officers complete reports documenting criminal and non-criminal incidents. Officers assist other University offices that include Residence Life, Student Affairs, Facilities Management, Counseling Services, and the Community Health Clinic as needed.
Candidates must be at least 21 years old, possess a valid driver's license, and have a high school diploma or GED. The successful candidate will have exceptional verbal and written communication skills, possess a strong work ethic, possess the ability to work well with seasoned Public Safety Officers, have a desire to work within a diverse University campus community, be knowledgeable in basic computer systems, and have a desire to represent the University in a positive and professional manner.
The Office of Public Safety operates 24 hours a day and is staffed on weekends, holidays, and campus breaks. Public Safety Officers are full time University employees and work 40-hours per week.
Application must be submitted online to the University of Evansville Office of Human Resources at http://www.evansville.edu/offices/hr/employmentApp.cfm.
The University of Evansville expects all members of its community to treat each other with respect and civility. Harassing behaviors directed towards any member of our community will not be tolerated. As part of its commitment to non-discrimination, the University specifically prohibits harassment based on any other characteristics set forth in its nondiscrimination statement as follows: including race, color, gender, gender identity and expression, sexual orientation, creed or religion, national origin, age, disability, veteran status and all federally protected groups/classes. Any form of harassment undermines the mission of the University and negatively impacts the University community as a whole.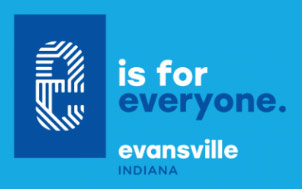 The University of Evansville participates in the E-Verify program.
If you are interested in coming to work at the University of Evansville, fill out our online application as well as review our application procedures and benefits information below. If you wish to apply for a position in dining services, please contact Chartwells. If you wish to apply for a position in housekeeping, please contact WFF at 812-488-2045.
Office Phone
812-488-2943

Office Email
hr@evansville.edu

Office Location
Room 118, Olmsted Administration Hall