Employment Opportunity Detail
Administrative Assistant for the Department of Chemistry
The Department of Chemistry is seeking an Administrative Assistant. The position provides general administrative assistant support to the Chair of the Department of Chemistry the Environmental Studies Director, as well as faculty, lab supervisor and stockroom clerk.
Responsibilities include but are not limited to:
Maintain and reconcile departmental budget records
Negotiate prices and order chemicals and other supplies (office supplies)
Process receipt and payment of invoices and receives and transmits fees and monies
Reserve rooms
Run errands on campus (i.e. testing center)
Orders desk textbooks from publishers and communicate with bookstore
Help set up for Freshman Orientation, Scholar Day, etc. and arranging senior banquet
Assist with Departmental Facebook page
Generate lists/database of student summer plans, graduate plans, etc.
Assist with recruiting efforts (letter writing, etc.)
Sell lab notebooks/manuals
Maintain bulletin boards
Proctor exams in absence of faculty
Maintain records as needed
Make sure printer and hall copy machines has paper, ink, etc.
Monitor maintenance/housekeeping/OTS issues and report to various constituencies
Assist with chemistry club by depositing money, writing checks, etc.
Any other duties as assigned by department chair, ES director and faculty/lab supervisor
Qualifications for this position include high school diploma or equivalent (Associate degree in a related field strongly preferred); computer literacy in areas of word processing, databases, and spread sheets; excellent communication skills and organizational abilities; attention to detail; ability to take initiative and be intuitive; ability to consistently follow instructions, multi-task and prioritize; and trustworthy.
To apply for this position, please attach your resume and cover letter to the UE online application.
The University of Evansville expects all members of its community to treat each other with respect and civility. Harassing behaviors directed towards any member of our community will not be tolerated. As part of its commitment to non-discrimination, the University specifically prohibits harassment based on any other characteristics set forth in its nondiscrimination statement as follows: including race, color, gender, gender identity and expression, sexual orientation, creed or religion, national origin, age, disability, veteran status and all federally protected groups/classes. Any form of harassment undermines the mission of the University and negatively impacts the University community as a whole.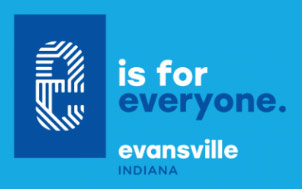 The University of Evansville participates in the E-Verify program.
If you are interested in coming to work at the University of Evansville, fill out our online application as well as review our application procedures and benefits information below. If you wish to apply for a position in dining services, please contact Chartwells. If you wish to apply for a position in housekeeping, please contact WFF at 812-488-2045.
Office Phone
812-488-2943

Office Email
hr@evansville.edu

Office Location
Room 118, Olmsted Administration Hall