Employment Opportunity Detail
Visiting Professor - Sound Engineer/Instructor of Sound
The University of Evansville departments of Communication and Theatre, alongside the Music Conservatory, seek a visiting professor for a joint appointment as Sound Engineer and Instructor of Sound to play a central role in the University's new Creative Technology program, teaching courses in the area of Sound Design, Sound Reinforcement, and Digital Composition for live events and video production.
Description and Responsibilities:
We seek a candidate who will engage in collaborative relationships with both faculty and students that will advance offerings in digital composition and sound design across the Theatre, Communications, and Music Departments. The position includes teaching courses in digital composition and sound design, supervising students, and maintenance of all audio equipment across Labs and Performance spaces of the three departments. The candidate will work collaboratively with faculty in each school to deliver and develop curriculum and mentor students in the classroom and through practical production work.
Teaching responsibilities include courses that support the undergraduate new BA degree in Creative Technology (in process), as well as existing BFA & BS Theatre Design and Technology, and BS Theatre Studies with an emphasis in sound design; the BS in Music, Music Education, and Music Management with an emphasis in music production; and the BS and BA in Communications. A joint committee comprised of members elected from each school will review the candidate for retention.
In addition, the holder of the position would be responsible for year-round maintenance of university facilities related to sound and sound design, including Wheeler Concert Hall, the Melvin M. Peterson Video Production Lab, the Communication audio lab, and Theatre facilities including Shanklin Theatre, the John David Lutz Lab, and the May Studio Theatre. Within this role, the Sound Engineer also would provide sound support - including serving as Sound Designer and/or overseeing/mentoring students in sound design or production roles - for live events in these facilities. Such productions include, but are not limited to, the University of Evansville Department of Theatre's 5-6 show season, as well as performances by the University of Evansville's Music Conservatory.
Course Rotation:
The Instructor of Sound will teach a load of nine (9) credit hours per academic year, with additional lab hours for the supervision and mentorship of students. Teaching load will rotate among six (6) total courses, as indicated below:
Year One
1st semester THTR 221 (2 years in a row, then skip one) MUS 393 (every Other)
2nd semester COMM 340 (every Other)
Year Two
1st semester THTR 221 (2 years in a row, then skip one) MUS 493 (every Other)
2nd semester COMM 355 (every Other)
Year Three
1st semester THTR 338 (every 3rd year)
MUS 393 (every Other) 2nd semester COMM 340 (every Other)
Qualifications:
The successful candidate will possess comprehensive and current knowledge in the field of sound design and digital music composition as well as teaching, creative activities. A minimum of two years of university-level teaching experience in the content area is preferred and evidence of successful professional experience is preferred. We seek an artistically curious and flexible individual whose background includes a range of creative output such as digital composition for music performance, art installations, audio soundtracks for film and video games, emerging media and soundscapes for theatrical performance. Experience with projection and media servers preferred. The candidate will possess current expertise and provide evidence of success in areas such as the following:
Software knowledge – ProTools, QLab, Adobe Audition
Live performance Reinforcement and Recording techniques
Post-production sound design and engineering for film, and studio/live recordings
Audio special effects for theatre and visual media
High-level, multi-channel audio mixing for live theatrical and musical performance
Fluency in Disguise Media Server
Mentorship of digital composition and sound design students
Applications:
Send application letter with teaching philosophy; specifics of teaching and professional experience; evidence of teaching effectiveness; vita; and three letters of recommendation with current contact information to Mr. Joe Atkinson, Chair, Creative Technology Search Committee, Department of Communication, University of Evansville, 1800 Lincoln Avenue, Evansville, Indiana 47722 after submitting the online application. Review of applications begins immediately.
The University of Evansville expects all members of its community to treat each other with respect and civility. Harassing behaviors directed towards any member of our community will not be tolerated. As part of its commitment to non-discrimination, the University specifically prohibits harassment based on any other characteristics set forth in its nondiscrimination statement as follows: including race, color, gender, gender identity and expression, sexual orientation, creed or religion, national origin, age, disability, veteran status and all federally protected groups/classes. Any form of harassment undermines the mission of the University and negatively impacts the University community as a whole.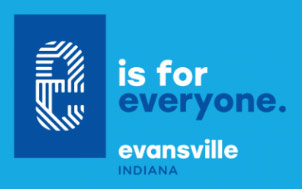 The University of Evansville participates in the E-Verify program.
If you are interested in coming to work at the University of Evansville, fill out our online application as well as review our application procedures and benefits information below. If you wish to apply for a position in dining services, please contact Chartwells. If you wish to apply for a position in housekeeping, please contact WFF at 812-488-2045.
Office Phone
812-488-2943

Office Email
hr@evansville.edu

Office Location
Room 118, Olmsted Administration Hall