Employment Opportunity Detail
Accelerated Bachelor of Nursing Program Director
The University of Evansville invites applicants for a 12-month tenure-track faculty position in the Dunigan Family School of Nursing. We seek a dynamic individual interested in directing our Accelerated Bachelor of Science in Nursing (ABSN) degree program. Responsibilities include:
Teaching courses and advising students in the ABSN program.
Collaborating with the Chair of the Dunigan Family School of Nursing to assure quality didactic and clinical instruction in the ABSN program.
Developing clinical schedules and coordinating clinical placements for ABSN students in collaboration with Lead Clinical Faculty.
Actively participating in recruitment and retention of ABSN students.
Abiding by the standards and professional expectations defined in the School of Nursing Faculty Manual and the BSN Student Handbook, including serving on committees and participating in accreditation activities as necessary.
Embodying the values of professionalism, caring and compassion, justice, and integrity.
Representing the Dunigan Family School of Nursing and the University of Evansville at professional meetings and ceremonies when necessary.
Engaging in scholarship and service to the University, community, and profession.
Requirements for the position include eligibility for an Indiana RN license, a minimum of a master's degree in nursing, a doctorate degree preferred in nursing or related field, experience in nursing education, and experience in nursing leadership. Ample opportunities exist to participate in clinical practice in the community, teach interprofessionaly, and participate in study abroad courses. Additional information about the nursing program is available at http://www.evansville.edu/majors/nursing/
The position will begin January 1, 2024. Please complete the online application located at http://www.evansville.edu/offices/hr/employmentApp.cfm. Email letter of application, curriculum vitae and a list of three references with email addresses to Dr. Jerrilee LaMar, Chair, Dunigan Family School of Nursing, jl117@evansville.edu. Review of applicants will begin immediately and continue until the position is filled.
The University of Evansville is an independent, comprehensive, selective admissions university recognized for excellence in its core liberal arts and sciences curriculum and professional programs. Enrollment is approximately 2,300. The University is a leader in study abroad and owns Harlaxton College in England. The University of Evansville operates under a non-discriminatory policy with regard to race, color, creed or religion, national origin, gender, sexual orientation, age or disability. Minorities and underrepresented groups are encouraged to apply.
The University of Evansville expects all members of its community to treat each other with respect and civility. Harassing behaviors directed towards any member of our community will not be tolerated. As part of its commitment to non-discrimination, the University specifically prohibits harassment based on any other characteristics set forth in its nondiscrimination statement as follows: including race, color, gender, gender identity and expression, sexual orientation, creed or religion, national origin, age, disability, veteran status and all federally protected groups/classes. Any form of harassment undermines the mission of the University and negatively impacts the University community as a whole.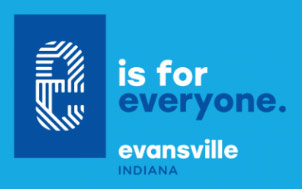 The University of Evansville participates in the E-Verify program.
If you are interested in coming to work at the University of Evansville, fill out our online application as well as review our application procedures and benefits information below. If you wish to apply for a position in dining services, please contact Chartwells. If you wish to apply for a position in housekeeping, please contact WFF at 812-488-2045.
Office Phone
812-488-2943

Office Email
hr@evansville.edu

Office Location
Room 118, Olmsted Administration Hall