Employment Opportunity Detail
Groundskeeper
University of Evansville is recruiting for a Groundskeeper to assist in keeping the University campus a clean, neat, and attractive environment. This full-time position will report directly to the Grounds Manager.
Responsibilities
Seasonal Grounds Care (50%)
Mow lawns, edge, string trim, aerate, thatch, fertilize, maintain planter beds.
Perform tasks such as planting, weeding, sweeping, raking, salting, etc.
Remove snow and ice or sand and de-ice as needs arise.
Clean and maintain sidewalks, driveways, parking lots, ornamental beds, etc.
Operate various types of equipment including power mowers, blowers, saws, weed eaters, hedge trimmers, sprayers, etc.
Trash Clean-Up and General Maintenance (25%)
Keep the College campus free of trash, debris, and litter to present a clean, neat, and attractive environment.
Ensure trash containers are in their proper place and emptied on a regularly scheduled basis.
Daily Operations, Projects, and Events (10%)
Carry out small assignments that may arise in the day-to-day operation of the University, such as but not limited to:
Assisting in moving furniture, bollards, fences, athletic equipment, or any other items that must be moved for the general operation of the University.
Aiding the various maintenance trades in general clean-up of job sites.
Vehicle and Equipment Maintenance (10%)
Drive and operate various campus vehicles.
Perform/periodic maintenance and makes minor repairs on tools, equipment, and vehicles in order to maximize efficiency and lifespan.
Other Duties as Assigned (5%)
Complete required forms and paperwork as needed.
Report broken and malfunctioning equipment to supervisor.
Skills, Experience, and Credentials
Graduation from high school or equivalent education OR 12 months of equivalent combination of education and/or experience.
Ability to:
Follow oral and written instructions
Read and understand written instructions, directions, and assembly schematics
Communicate effectively both verbally and in writing
Ability to operate and perform preventive maintenance on equipment used in grounds maintenance work
Maintain effective working relationships with supervisors, employees, vendors, and the general public
Perform basic maintenance on grounds equipment
Plan and schedule routine grounds service activities
Safely and properly operate a wide variety of grounds maintenance tools and equipment
Ability to work in outside extreme weather (i.e., cold less than 25 degrees and heat greater than 90 degrees)
Ability to lift 50-75 lbs. occasionally
General knowledge of:
Gardening and landscape methods, techniques, material, and equipment
Methods, materials, and tools used in grounds services work
Identification and eradication of common weeds, pests, and plant diseases associated with gardening
Health and safety practices applicable to grounds maintenance work
Must possess a valid driver's license.
To apply for this position, please complete the online application located at http://www.evansville.edu/offices/hr/employmentApp.cfm.
The University of Evansville expects all members of its community to treat each other with respect and civility. Harassing behaviors directed towards any member of our community will not be tolerated. As part of its commitment to non-discrimination, the University specifically prohibits harassment based on any other characteristics set forth in its nondiscrimination statement as follows: including race, color, gender, gender identity and expression, sexual orientation, creed or religion, national origin, age, disability, veteran status and all federally protected groups/classes. Any form of harassment undermines the mission of the University and negatively impacts the University community as a whole.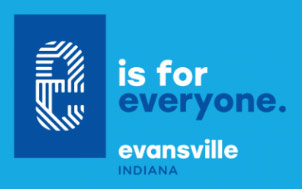 The University of Evansville participates in the E-Verify program.
If you are interested in coming to work at the University of Evansville, fill out our online application as well as review our application procedures and benefits information below. If you wish to apply for a position in dining services, please contact Chartwells. If you wish to apply for a position in housekeeping, please contact WFF at 812-488-2045.
Office Phone
812-488-2943

Office Email
hr@evansville.edu

Office Location
Room 118, Olmsted Administration Hall