Employment Opportunity Detail
CRM and Data Administrator
The Office of Admission has an immediate opening for a CRM and Data Administrator. This position supports the admission team to provide administration of the Slate enrollment CRM, management of enrollment data, and implementation of admission communications. This position assists with the overall administration of the Slate enrollment CRM, including applications, inquiry and prospect data uploads, document management, event management, user training, and portal maintenance.
Additionally, this position manages user permissions, data integrity, and error resolution for data; monitors daily imports and platform changes; updates system-wide automation; creates documentation of business practices; and builds data feeds from third-party vendors. This position is also responsible for coordinating and managing the timely processing of admission communication outreach efforts.
A bachelor's degree is required. Experience with Microsoft Word, Excel, Outlook, and databases is essential. Must have excellent communication, organizational, and project management skills; have the ability to work within a team; and display a strategic mindset. The desired candidate will have a background in data processing and analysis.
To apply for this position, please submit your cover letter, resume and the names of three professional references with the online application.
The University of Evansville expects all members of its community to treat each other with respect and civility. Harassing behaviors directed towards any member of our community will not be tolerated. As part of its commitment to non-discrimination, the University specifically prohibits harassment based on any other characteristics set forth in its nondiscrimination statement as follows: including race, color, gender, gender identity and expression, sexual orientation, creed or religion, national origin, age, disability, veteran status and all federally protected groups/classes. Any form of harassment undermines the mission of the University and negatively impacts the University community as a whole.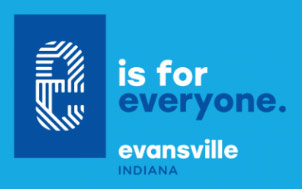 The University of Evansville participates in the E-Verify program.
If you are interested in coming to work at the University of Evansville, fill out our online application as well as review our application procedures and benefits information below. If you wish to apply for a position in dining services, please contact Chartwells. If you wish to apply for a position in housekeeping, please contact WFF at 812-488-2045.
Office Phone
812-488-2943

Office Email
hr@evansville.edu

Office Location
Room 118, Olmsted Administration Hall