Employment Opportunity Detail
Assistant Technical Director for Theatre
The University of Evansville Department of Theatre seeks qualified applicants to fill the position of Assistant Technical Director. This position works closely with the faculty production Manager/Technical Director to implement departmental policies and procedures, construct scenery, and procure materials needed for production work. Responsibilities include supervision of the departmental safety program (first aid and university safety requirements), supervision of student crews (including work study, assistantship, and practicum students) in scenery, properties, and paint. Specific responsibilities include: the construction and maintenance of all scenic elements for the department's season, coordinating and overseeing scenery installation and strike, maintaining safety inventory items, administration of specific safety programs as mandated by campus environmental health and safety policies, maintain scene shop equipment, and track materials and labor on a show-by-show basis. Depending on the candidate's strengths, additional duties could include any of the following: technical direction of productions, teaching, props construction or design, sound design or installations, three-dimensional model making, or computer numeric controlled routing.
The University of Evansville Department of Theatre is a nationally recognized undergraduate program with a mission of educating future professionals. Each year, faculty members travel nationwide to audition and interview over 2000 prospective students and accept a first-year cohort of 30 students. We have found this selective recruitment provides us with an exceptional group of creative young people with serious attitudes toward education and theatre.
As a department of theatre within a liberal arts and sciences university, the program allows students to gain the broad base of knowledge they need as theatre artists. Students also receive extensive, individualized theatre training through classroom and production experiences.
Qualifications:
4-year Undergraduate Degree in Design and Technology with a focus in any of the following: Scene Shop/Technical Direction, Technical Management, or Entertainment Engineering.
Valid Driver's License. MFA in Technical Direction preferred.
Preferred Experience:
Experience mentoring undergraduates in a shop setting, professional theatre scenery construction or management, Computer Aided Drafting (AutoCAD or VectorWorks), Metal Inert Gas (MiG) welding, Computer Aided Machining (CAM), Stage Rigging, sound systems design and maintenance
The University of Evansville expects all members of its community to treat each other with respect and civility. Harassing behaviors directed towards any member of our community will not be tolerated. As part of its commitment to non-discrimination, the University specifically prohibits harassment based on any other characteristics set forth in its nondiscrimination statement as follows: including race, color, gender, gender identity and expression, sexual orientation, creed or religion, national origin, age, disability, veteran status and all federally protected groups/classes. Any form of harassment undermines the mission of the University and negatively impacts the University community as a whole.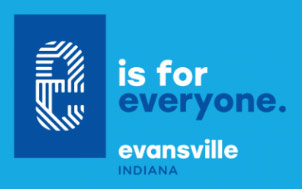 The University of Evansville participates in the E-Verify program.
If you are interested in coming to work at the University of Evansville, fill out our online application as well as review our application procedures and benefits information below. If you wish to apply for a position in dining services, please contact Chartwells. If you wish to apply for a position in housekeeping, please contact WFF at 812-488-2045.
Office Phone
812-488-2943

Office Email
hr@evansville.edu

Office Location
Room 118, Olmsted Administration Hall