Employment Opportunity Detail
Maintenance Technician/Plumber
The major purpose of this job is to perform skilled plumbing work to maintain and repair buildings, structures, fixtures, and equipment.
Essential Functions:
Test, repair, and maintain all fixtures and applications, valves, pumps, faucets, institutional applications such as medical labs, chemistry labs, health care facilities, and/or backflows.
Recognize dangerous chemicals or asbestos that may become airborne and cause a hazard to the general public and fellow workers during maintenance and repair of piping and fixtures.
Follow blue prints and oral instructions for demolition and/or new installation of fixtures, equipment, piping, and/or backflows.
Maintenance and repair of internal and external structural and building envelope components in assigned facilities. Maintenance and repair of miscellaneous capital equipment and furniture. Maintenance and repair of specialized installed equipment
Essential Knowledge and Skills:
Knowledge of steam, water, and natural gas distribution systems maintenance and repair. Ability to use hand and power tools applicable to trade. Plumbing installation, maintenance, and repair skills. Ability to perform preventive maintenance according to published guidelines. Ability to read, understand, follow, and enforce safety procedures.
Position requires: a) Performing basic troubleshooting and repair; b) Clearing blocked pipes using power equipment; c) Re-piping and installing new components.
Working Relationships:
Reports to Maintenance Manager
Works with multi-person crews
Responds to multiple customers
Provides technical and physical assistance to other Maintenance Technicians
Faculty and Staff
Campus Community
Physical and Mental Effort
Reads and applies O&M manuals for facilities and equipment Diagnoses trouble situations and resolves
Comprehends service/utility distribution to assigned facilities Able to work at heights and in restricted spaces
Able to handle loads up to 50lbs
Frequently works in extreme high/low temperatures
Work Hours/Travel Requirements:
Mon-Friday 7am-4pm
Occasional overtime in response to emergency situations.
Travel usually limited to campus area and local material suppliers Occasional extended travel for off-site training classes.
The University of Evansville expects all members of its community to treat each other with respect and civility. Harassing behaviors directed towards any member of our community will not be tolerated. As part of its commitment to non-discrimination, the University specifically prohibits harassment based on any other characteristics set forth in its nondiscrimination statement as follows: including race, color, gender, gender identity and expression, sexual orientation, creed or religion, national origin, age, disability, veteran status and all federally protected groups/classes. Any form of harassment undermines the mission of the University and negatively impacts the University community as a whole.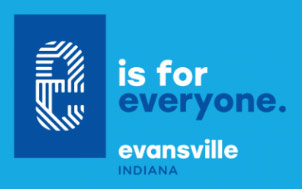 The University of Evansville participates in the E-Verify program.
If you are interested in coming to work at the University of Evansville, fill out our online application as well as review our application procedures and benefits information below. If you wish to apply for a position in dining services, please contact Chartwells. If you wish to apply for a position in housekeeping, please contact WFF at 812-488-2045.
Office Phone
812-488-2943

Office Email
hr@evansville.edu

Office Location
Room 118, Olmsted Administration Hall