Employment Opportunity Detail
Student Services Specialist
The University of Evansville is seeking a Student Services Specialist within the Center for the Advancement of Learning. This position will work under the direction of the Senior Director of CAL working with programs aimed primarily at adult learners and high school students. The flexible work schedule will include 30 hours per week during the academic year and 20 hours per week during the summer months.
Essential Duties and Responsibilities
Administer the application process for all adult degree programs in Slate and provide registration and communication support for new and current students.
Provide outreach to the community in the promotion of all non-credit certificate programs and the Continued Learning @ UE program.
Assist in the planning and coordination of classes and special events for the Continued Learning @ UE program.
Coordinate the high school bridge programs, including the on-boarding of high school students attending classes on the UE campus and providing communications to area high schools, students, and parents regarding the registration process for all dual credit programs.
Responsible for the course evaluation process and program exit surveys and data collection for assessment of program outcomes.
Provide administrative and Blackboard support for CAL faculty teaching in the undergraduate and graduate programs.
Responsible for UE non-credit online course provider/program duties in collaboration with the Indiana Department of Workforce Development.
Education/Experience
Bachelor's degree preferred
Minimum of three years of professional experience
Student services support or advising
Special Qualifications
Excellent written and oral communication skills
Experience in Colleague or SLATE preferred but not required
Strong proficiency in Microsoft Word, Excel, and Outlook
Physical Needs: light lifting and manual dexterity for computer use as well as long periods of sedentary work
The University of Evansville expects all members of its community to treat each other with respect and civility. Harassing behaviors directed towards any member of our community will not be tolerated. As part of its commitment to non-discrimination, the University specifically prohibits harassment based on any other characteristics set forth in its nondiscrimination statement as follows: including race, color, gender, gender identity and expression, sexual orientation, creed or religion, national origin, age, disability, veteran status and all federally protected groups/classes. Any form of harassment undermines the mission of the University and negatively impacts the University community as a whole.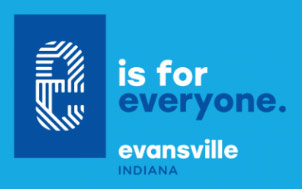 The University of Evansville participates in the E-Verify program.
If you are interested in coming to work at the University of Evansville, fill out our online application as well as review our application procedures and benefits information below. If you wish to apply for a position in dining services, please contact Chartwells. If you wish to apply for a position in housekeeping, please contact WFF at 812-488-2045.
Office Phone
812-488-2943

Office Email
hr@evansville.edu

Office Location
Room 118, Olmsted Administration Hall