Employment Opportunity Detail
Assistant Professor of Economics
The Schroeder School of Business at the University of Evansville invites applications for a full-time, tenure-track appointment in Economics at the rank of Assistant Professor beginning August 1, 2024. Prospective candidates should have a Ph.D. in Economics from an AACSB-accredited institution. Applicants currently in the final dissertation stage will be considered, provided that the degree is conferred by the start date of the appointment.
The position entails a teaching assignment of three courses per semester. Teaching areas include introductory economics, intermediate theory, econometrics, business analytics, and other upper-level courses subject to the interests of the applicant and the needs of the institution. Preference will be given to candidates who can provide evidence of excellent teaching, particularly in the areas of business analytics and data science.
Successful progress toward tenure requires a research program that culminates in publications in peer-reviewed journals – the school provides excellent research support – and standard service obligations at the school and university level, including economic outreach to the local community.
The University of Evansville and the AACSB-accredited Schroeder School of Business are consistently recognized in national rankings. In 2020, the US News & World Report named the University as #6 Best Midwest University and the School as #4 Best Business Program among small private universities. The University also receives recognition for its dedication to international education with its program at Harlaxton College in the UK ranked the #1 study abroad program in the nation.
The University values diversity and is committed to equal opportunity for all persons regardless of age, color, disability, ethnicity, marital status, national origin, race, religion, sex, sexual orientation, veteran status, or any other status protected by law. Minorities and underrepresented groups are encouraged to apply.
To apply, please complete the online application http://www.evansville.edu/offices/hr/employmentApp.cfm. Also,provide a cover letter, CV, job market paper, teaching evaluations, graduate transcript, and three letters of reference through the AEA JOE system https://www.aeaweb.org/joe/listing.php?JOE_ID=2023-02_111473218& . The review of applications will begin immediately and continue until the position is filled. Initial interviews will be conducted via Zoom and selected candidates will be invited for campus interviews.
The University of Evansville expects all members of its community to treat each other with respect and civility. Harassing behaviors directed towards any member of our community will not be tolerated. As part of its commitment to non-discrimination, the University specifically prohibits harassment based on any other characteristics set forth in its nondiscrimination statement as follows: including race, color, gender, gender identity and expression, sexual orientation, creed or religion, national origin, age, disability, veteran status and all federally protected groups/classes. Any form of harassment undermines the mission of the University and negatively impacts the University community as a whole.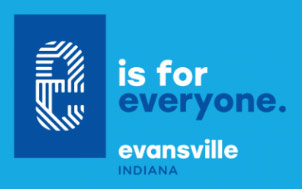 The University of Evansville participates in the E-Verify program.
If you are interested in coming to work at the University of Evansville, fill out our online application as well as review our application procedures and benefits information below. If you wish to apply for a position in dining services, please contact Chartwells. If you wish to apply for a position in housekeeping, please contact WFF at 812-488-2045.
Office Phone
812-488-2943

Office Email
hr@evansville.edu

Office Location
Room 118, Olmsted Administration Hall