Employment Opportunity Detail
International Programming Intern
The Center for Diversity Equity and Inclusion is hiring for a new International Programming Intern for the Spring 2022 semester, with the potential to continue during the 22-23' academic year.
The International Programming Intern for the Center for Diversity, Equity and Inclusion develops and executes programming related to the international population at UE. The intern will provide administrative support for the Assistant Director for Diversity Initiatives in building a strong rapport with the international community on campus and advancing positive and effective advocacy for culturally diverse students.
Assist with identifying ways to further support international students and employees through the CDEI
Enhance and develop social and academic programming for the international community at UE
Provide administrative support for response-based programming for significant campus climate issues
Advocate for international UE community members from diverse cultural backgrounds on matters related to their academic success and social development
Assist in planning and expansion of IHouse
Required and Preferred Skills/ Knowledge:
Previous experience with event planning/ programming
An interest in learning and engaging with different international cultures
Previous and personal knowledge of different international cultures
Interest in working with intersectional identities
To apply for this position, go to www.evansville.edu/offices/hr/employment.cfm. Please attach your cover letter, resume, and three references.
The University of Evansville expects all members of its community to treat each other with respect and civility. Harassing behaviors directed towards any member of our community will not be tolerated. As part of its commitment to non-discrimination, the University specifically prohibits harassment based on any other characteristics set forth in its nondiscrimination statement as follows: including race, color, gender, gender identity and expression, sexual orientation, creed or religion, national origin, age, disability, veteran status and all federally protected groups/classes. Any form of harassment undermines the mission of the University and negatively impacts the University community as a whole.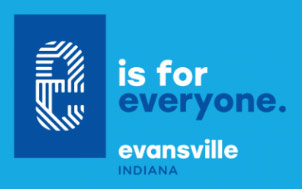 The University of Evansville participates in the E-Verify program.
If you are interested in coming to work at the University of Evansville, fill out our online application as well as review our application procedures and benefits information below. If you wish to apply for a position in dining services, please contact Chartwells. If you wish to apply for a position in housekeeping, please contact WFF at 812-488-2045.
Office Phone
812-488-2943

Office Email
hr@evansville.edu

Office Location
Room 118, Olmsted Administration Hall